'Breathe Love' Ultra-Soft Raglan - Cashmere Rose
Color: Cashmere Rose

Overview: 'Breathe Love'

Fabric: 95% Modal, 5% Lycra French Terry - Sustainably made from trees.
Fit: THIS PRODUCTION RUN CAME BACK SMALL - PLEASE ORDER A SIZE UP!
Model is 5'9 and wearing size medium.
Feel: Ultra-soft fabric - sourced for it's excellent quality and luxurious feel.
Silk screened by hand.
MADE WITH LOVE - IN LOS ANGELES CALIFORNIA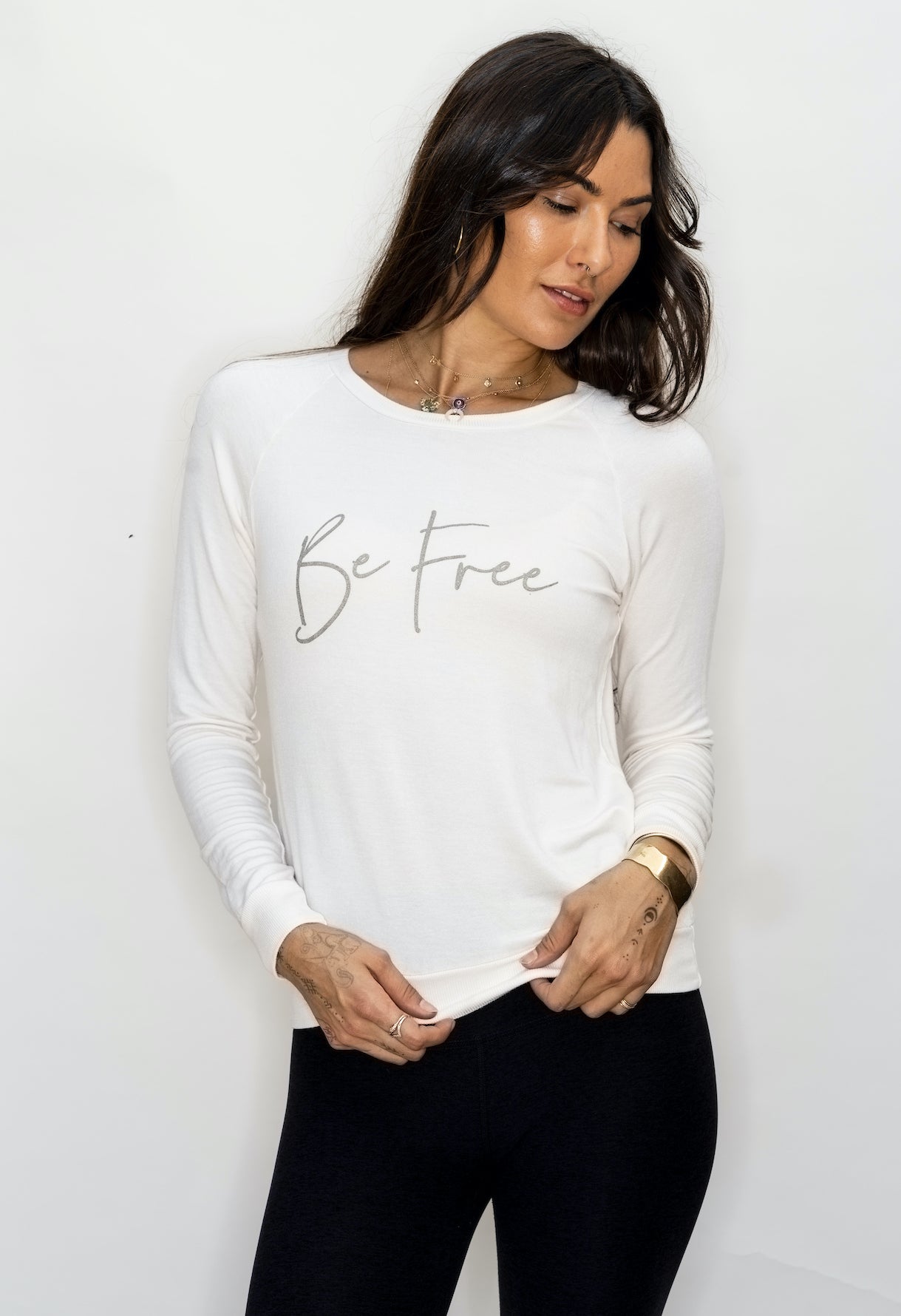 'Be Free' Ultra Soft Raglan - Cream
$84.00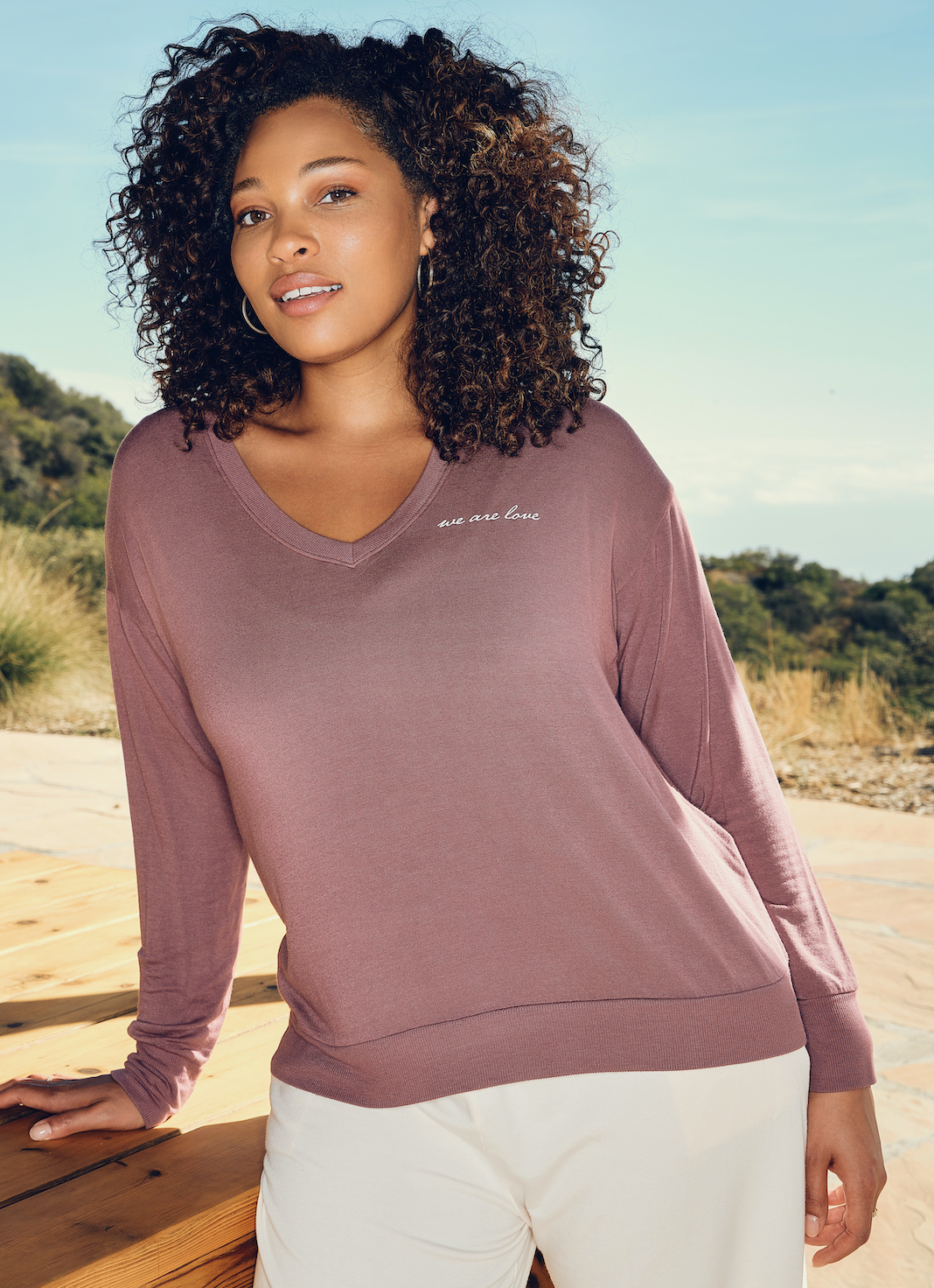 'We Are Love' Ultra-Soft V-Neck Pullover - Desert Mauve
$84.00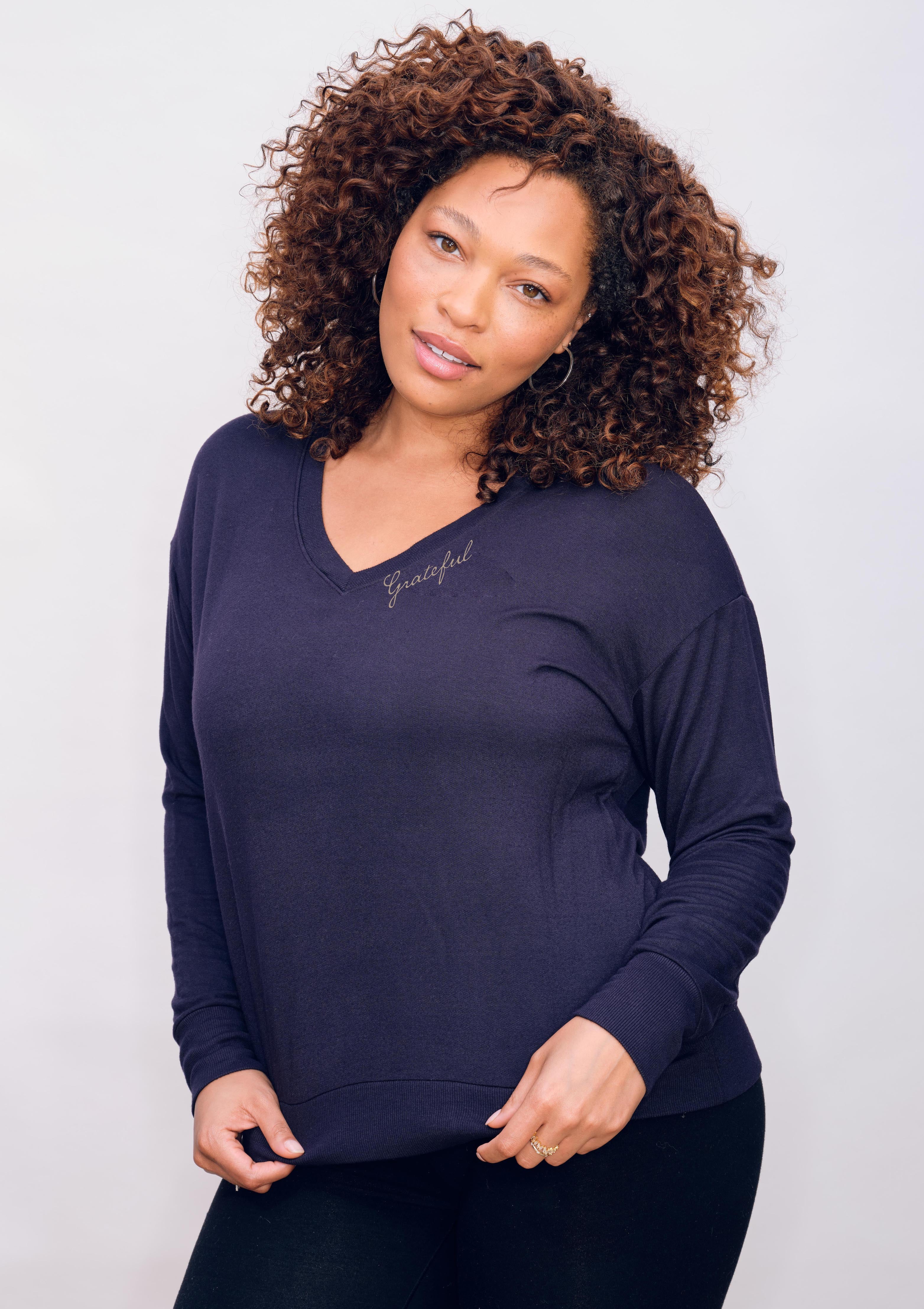 'Grateful' Ultra-Soft V-Neck Pullover - Navy Black
$84.00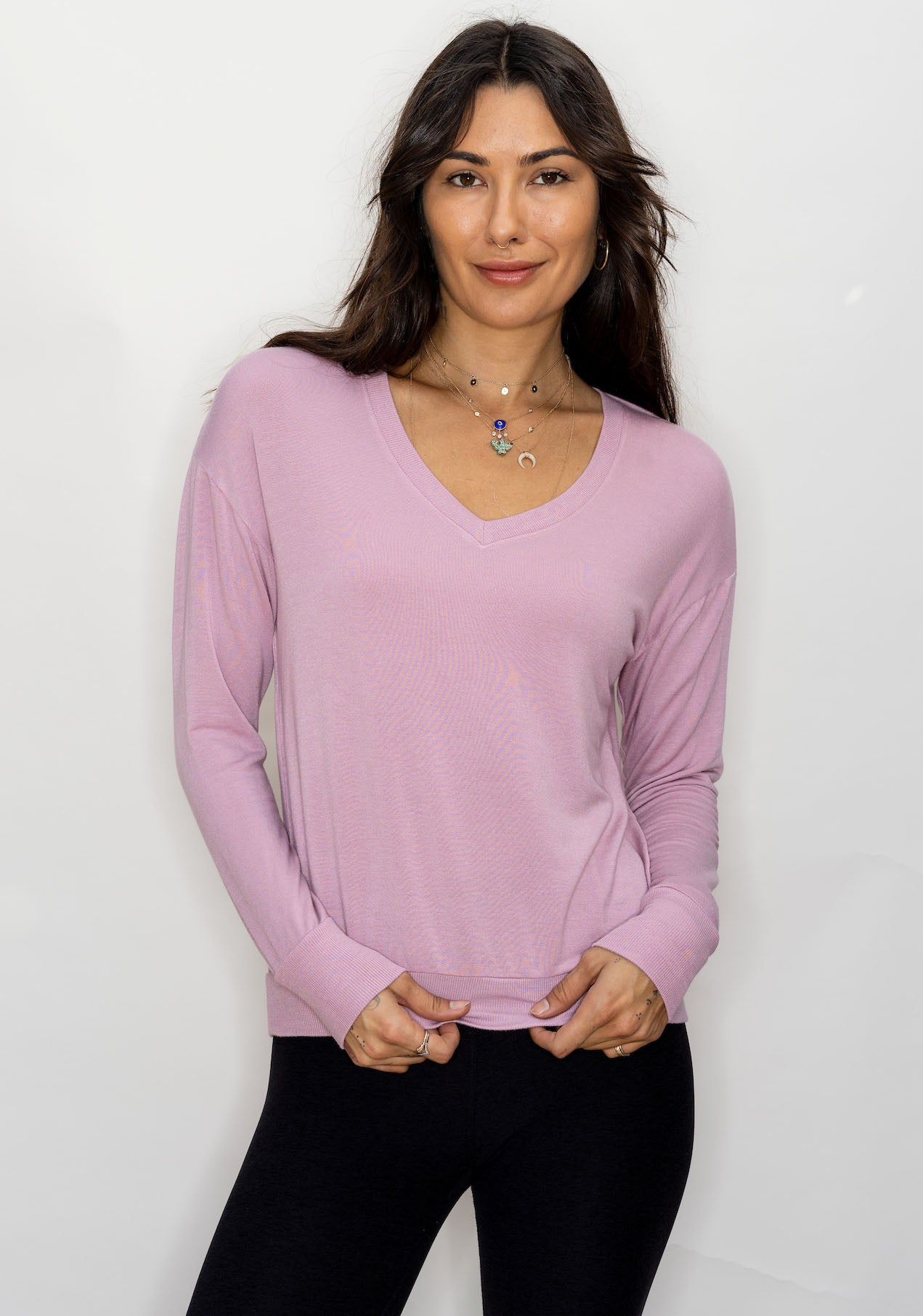 Ultra-Soft V-Neck Pullover - Cashmere Rose
$78.00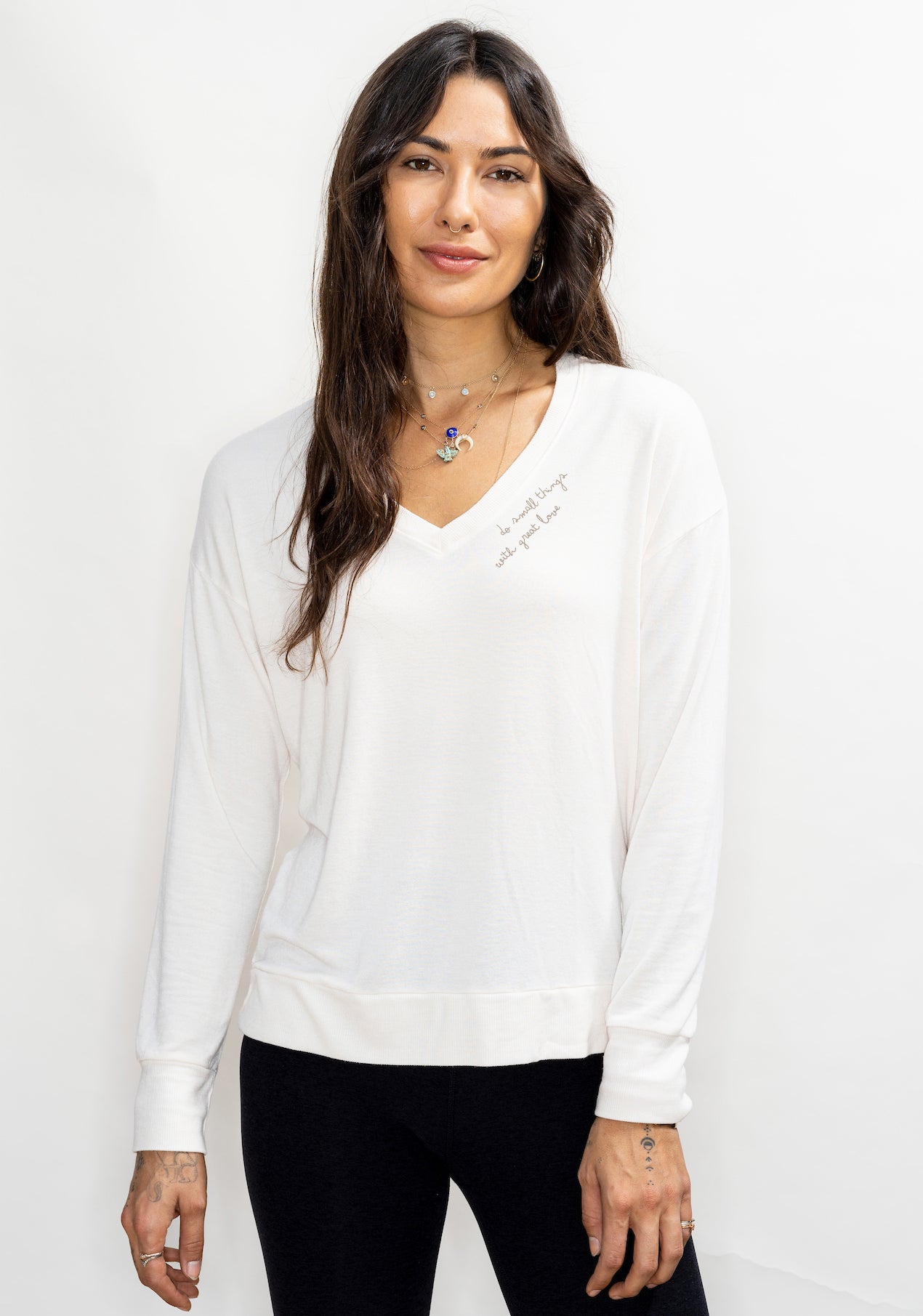 'Do Small Things With Great Love' Ultra-Soft V-Neck Pullover - Cream
$84.00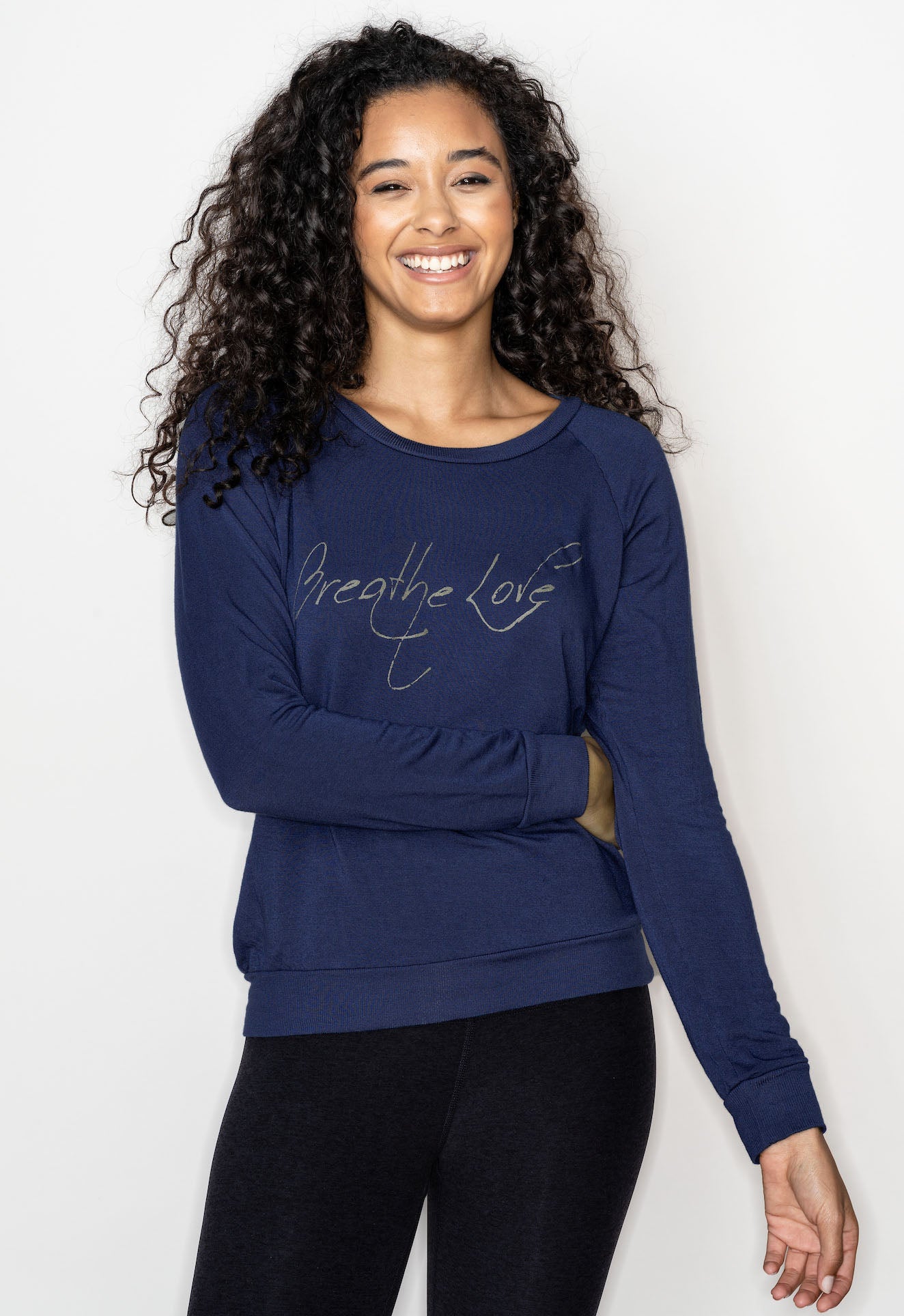 'Breathe Love' Ultra-Soft Raglan Pullover - Indigo Blue
$84.00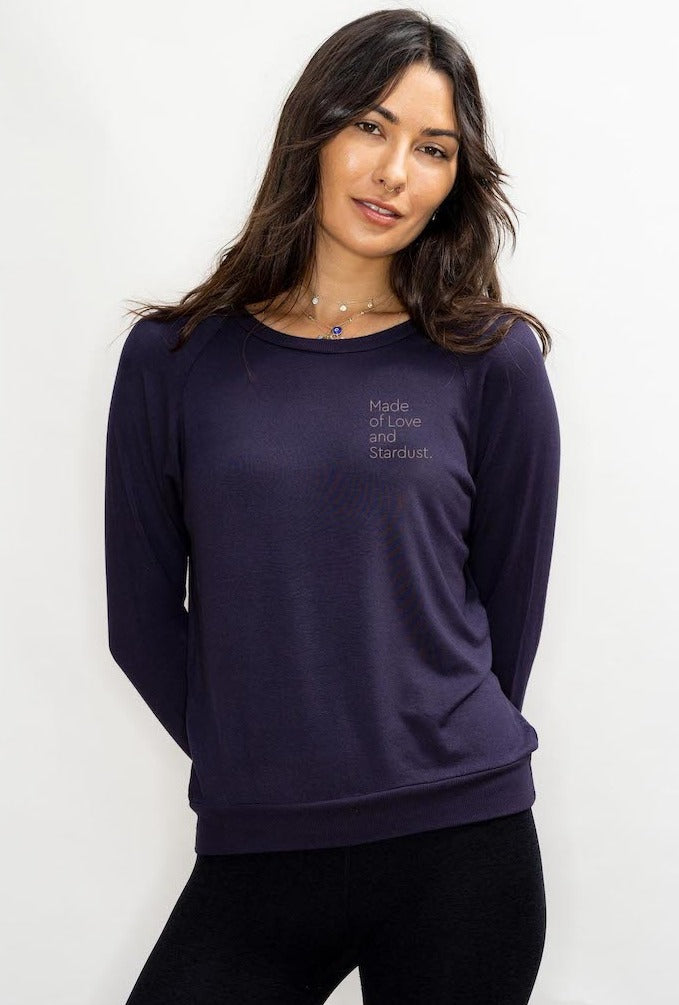 'Made of Love and Stardust' Ultra-Soft Raglan Pullover - Navy Black
$84.00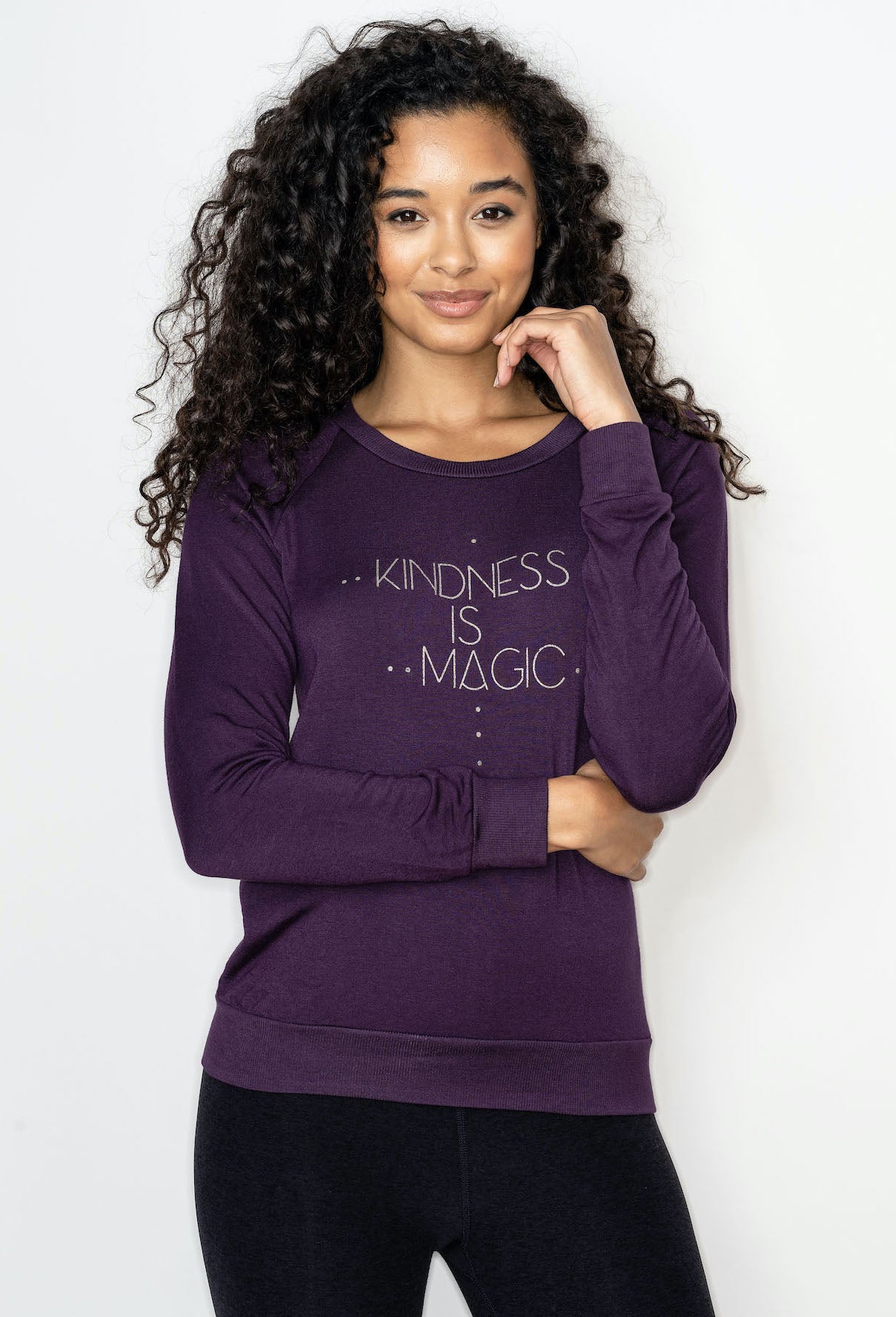 'Kindness is Magic' Ultra-Soft Raglan Pullover - Merlot
$84.00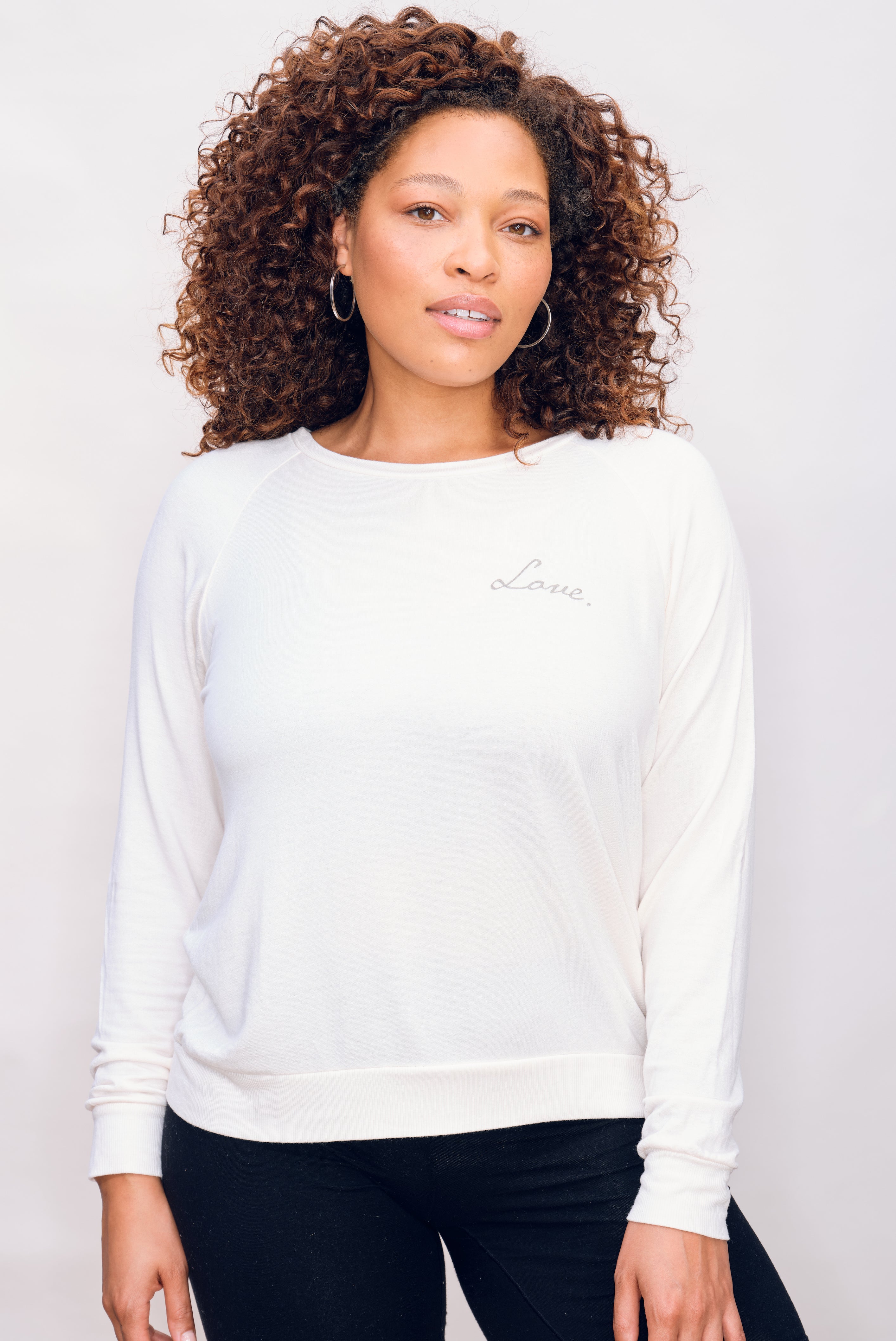 'Love' Ultra Soft Raglan - Cream
$84.00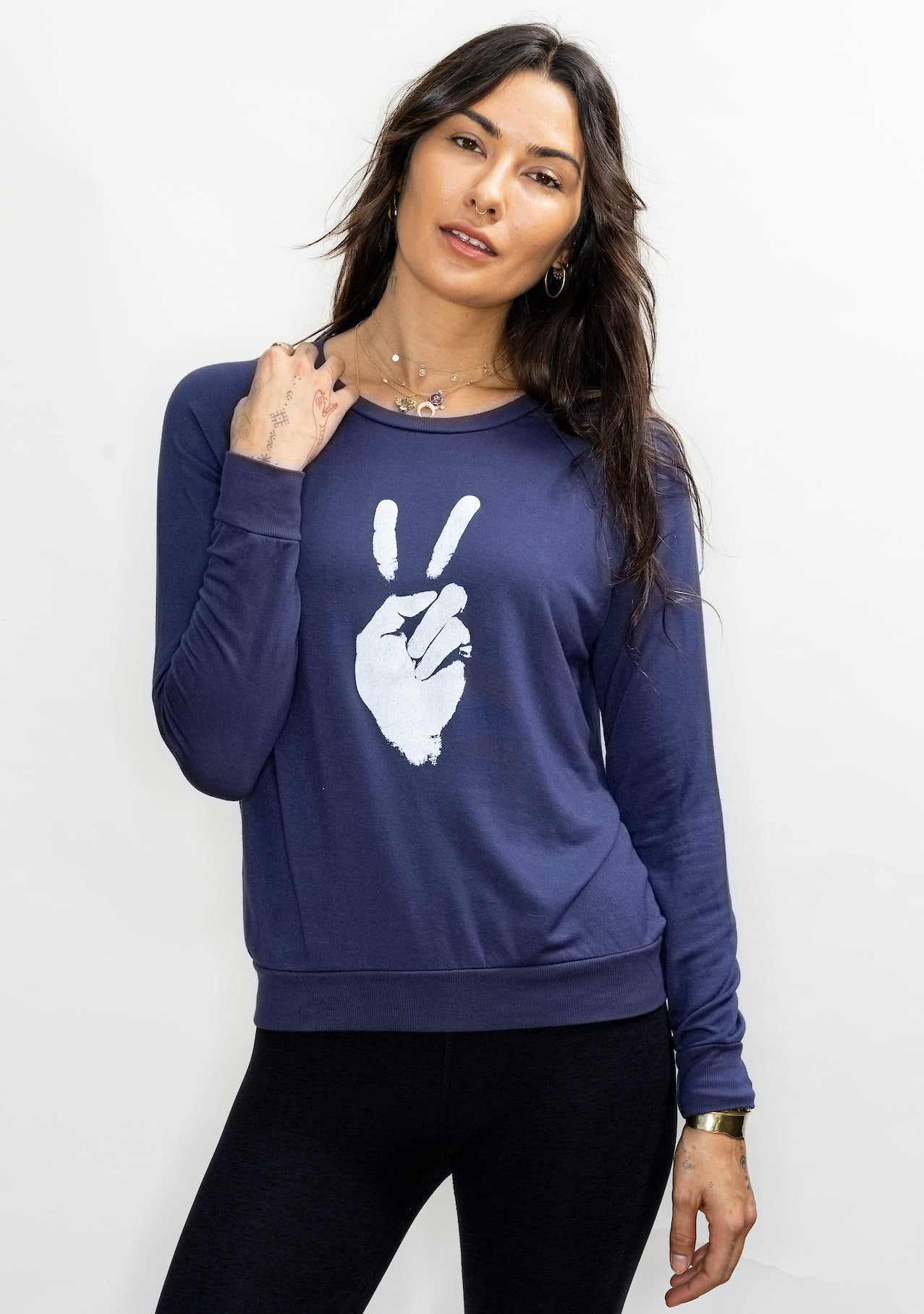 'Peace Sign' Ultra-Soft Raglan Pullover - Spellbound Blue
$84.00