'Peace Sign' Ultra Soft Raglan Pullover - Fig
Color: Fig
Overview: The Be Love 'Peace Sign' luxurious French Terry Raglan is the softest, comfiest top we've ever seen and felt. You will fall in love at first touch! An instant classic!
Material: 95% Modal, 5% Lycra.
Fit: Relaxed fit.

Feel: Ultra-soft fabric - sourced for it's excellent quality and luxurious feel.

Silk screened by hand.
MADE WITH A WHOLE LOTTA LOVE - IN LOS ANGELES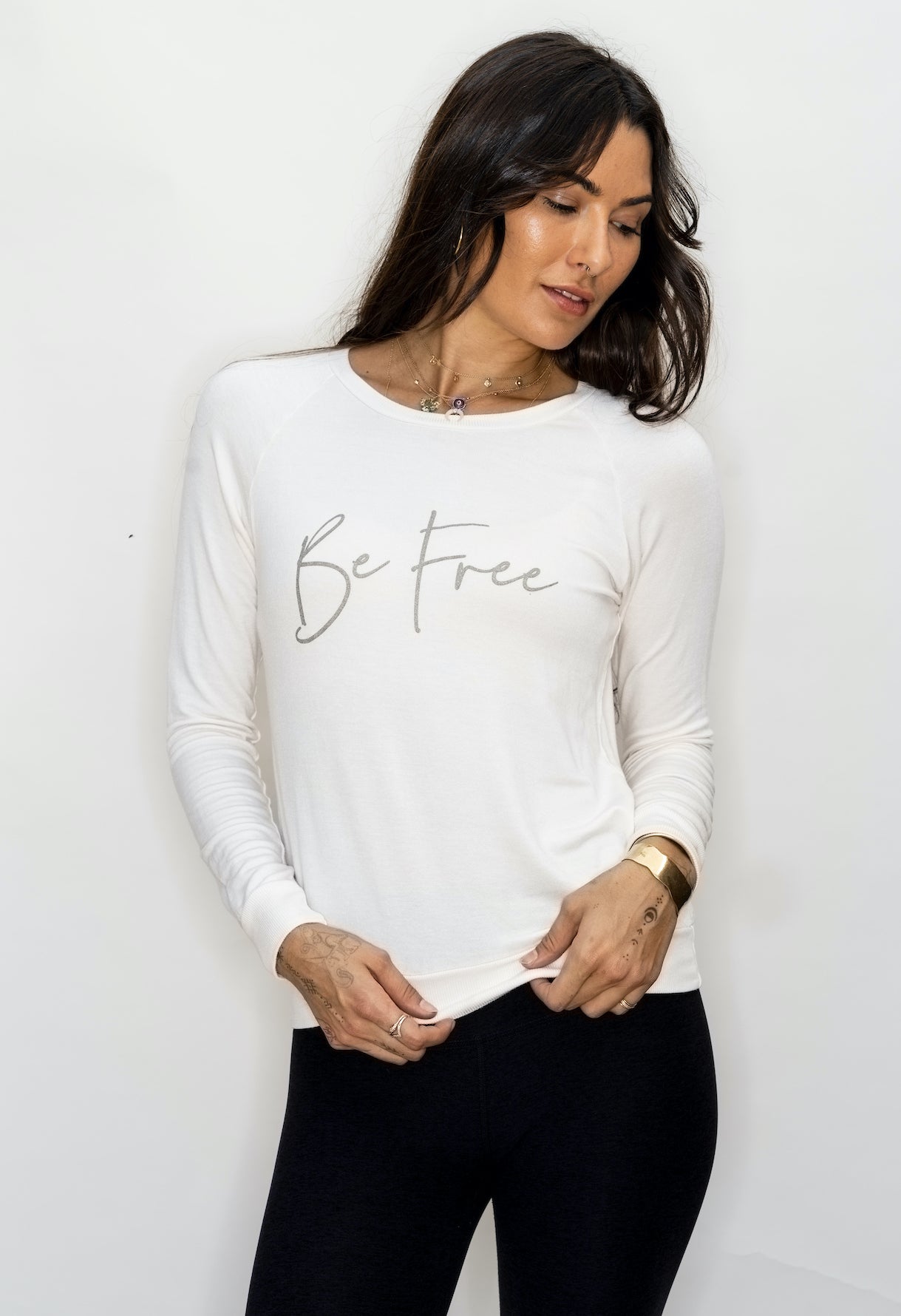 'Be Free' Ultra Soft Raglan - Cream
$84.00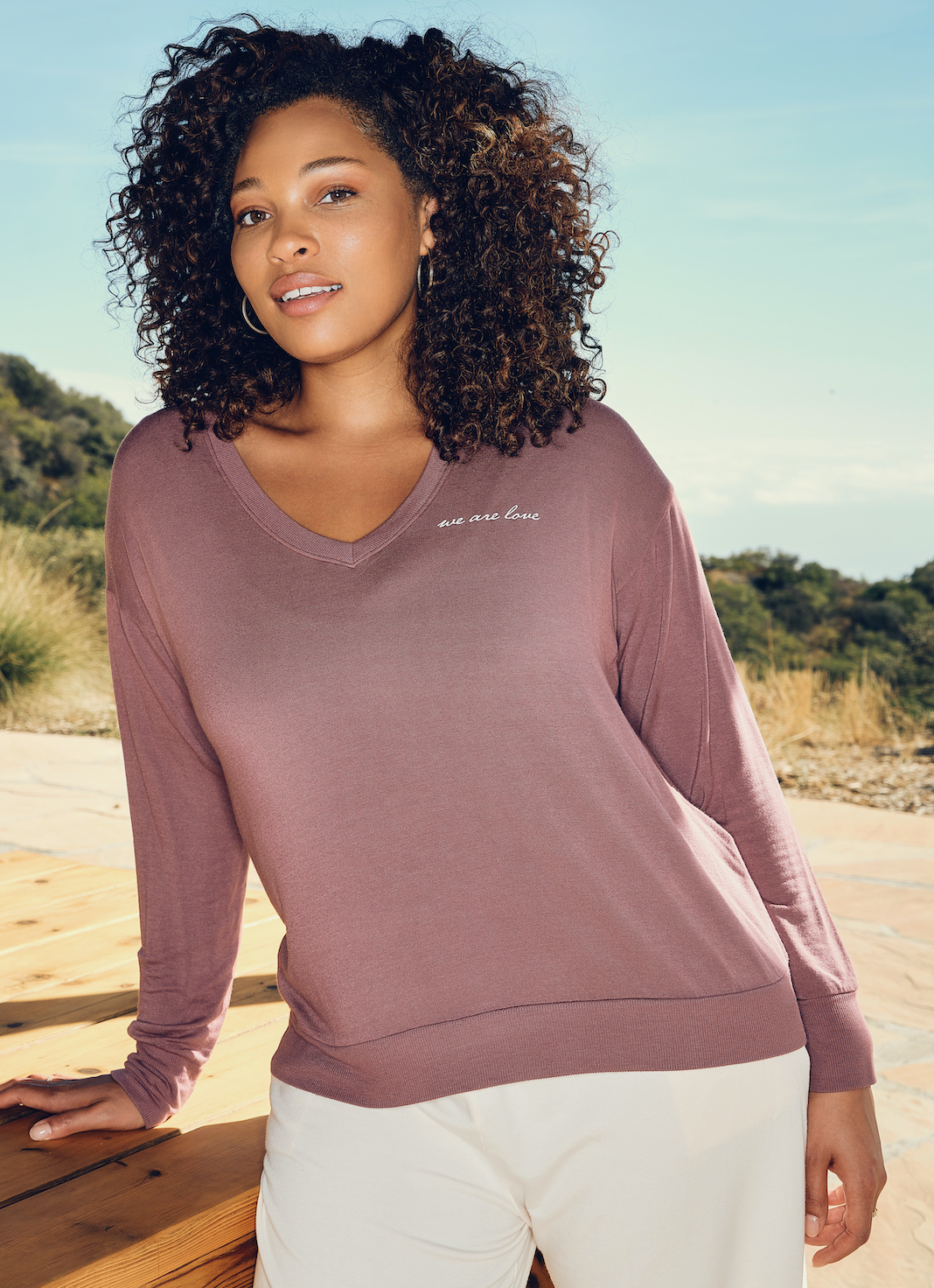 'We Are Love' Ultra-Soft V-Neck Pullover - Desert Mauve
$84.00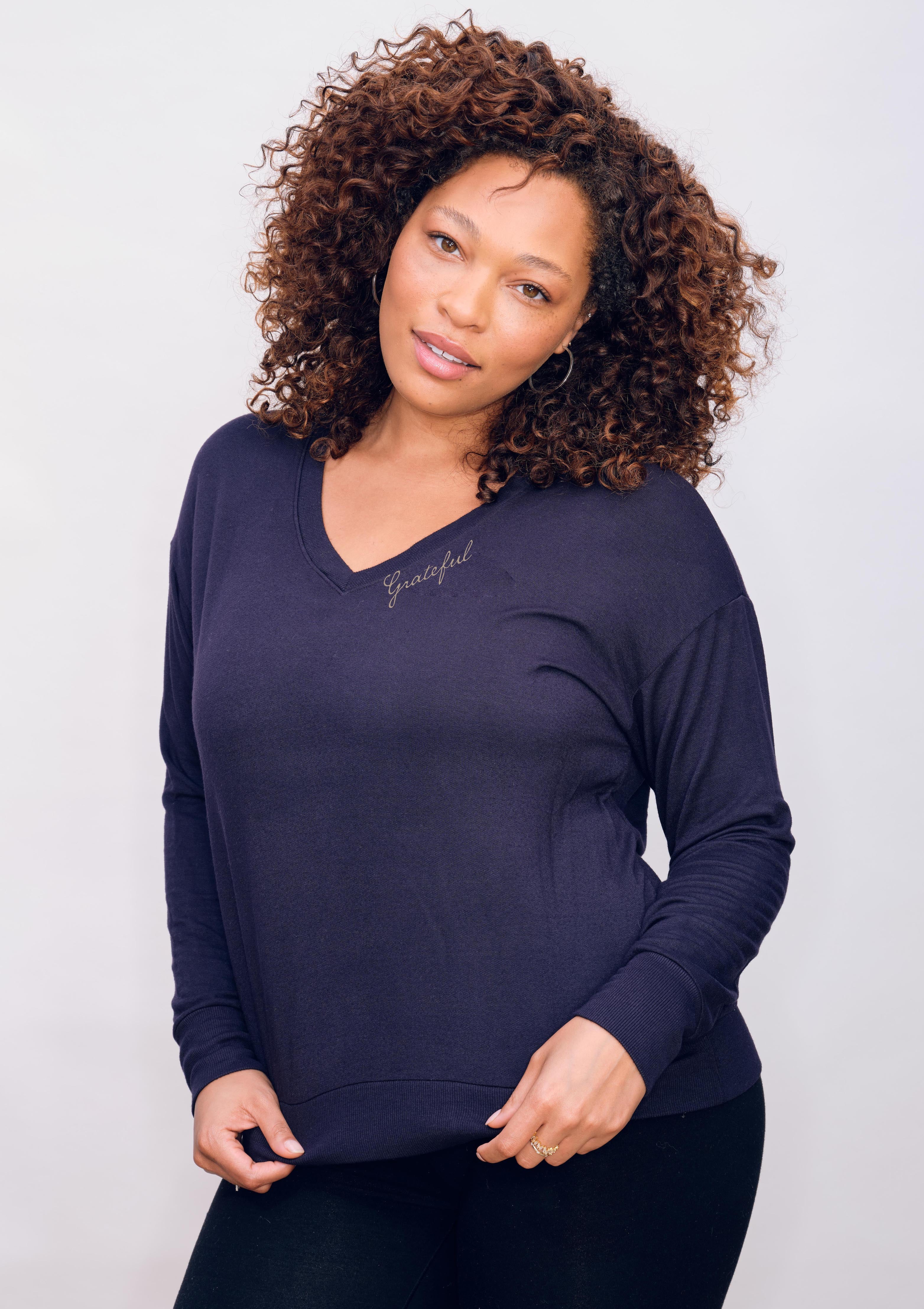 'Grateful' Ultra-Soft V-Neck Pullover - Navy Black
$84.00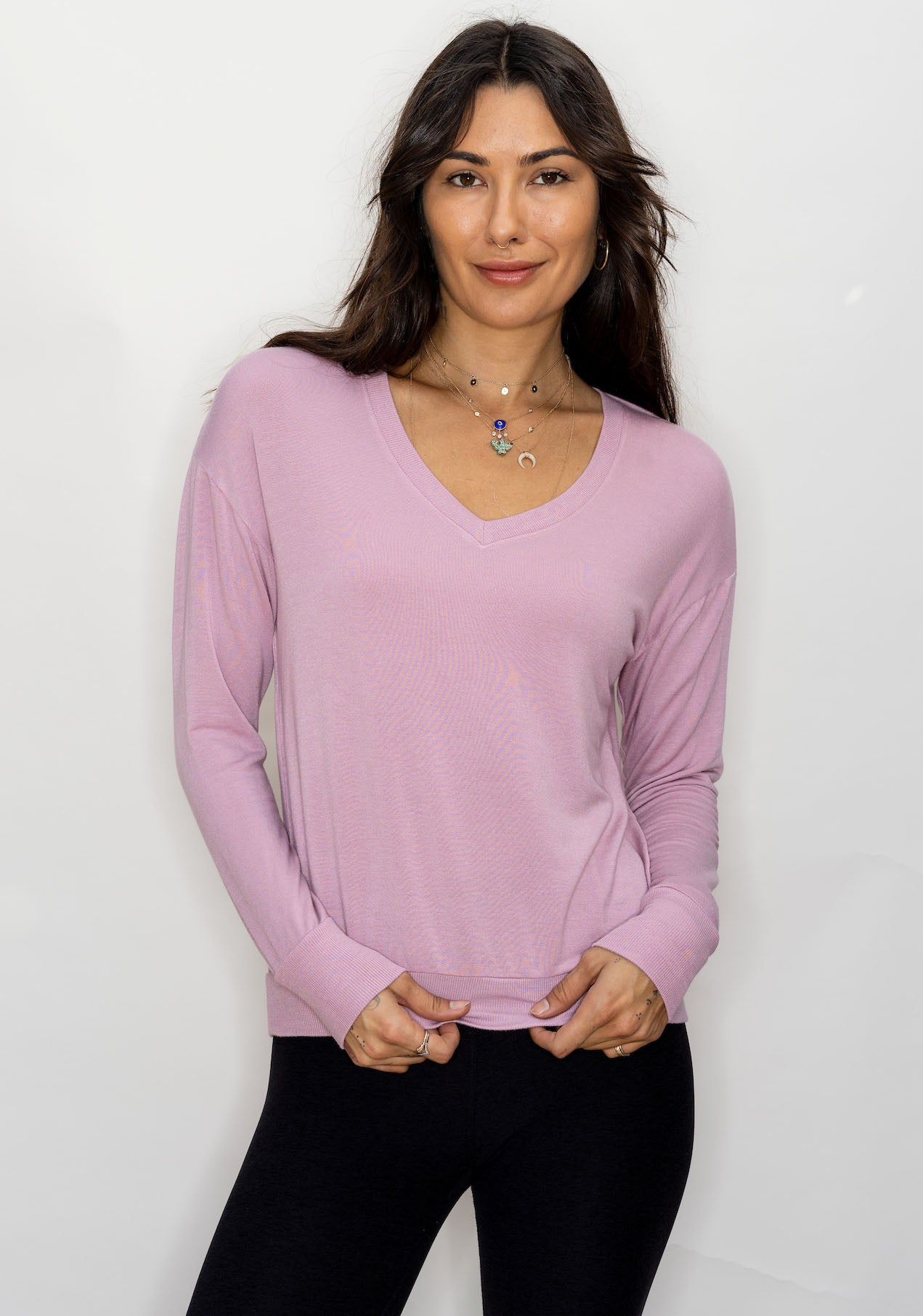 Ultra-Soft V-Neck Pullover - Cashmere Rose
$78.00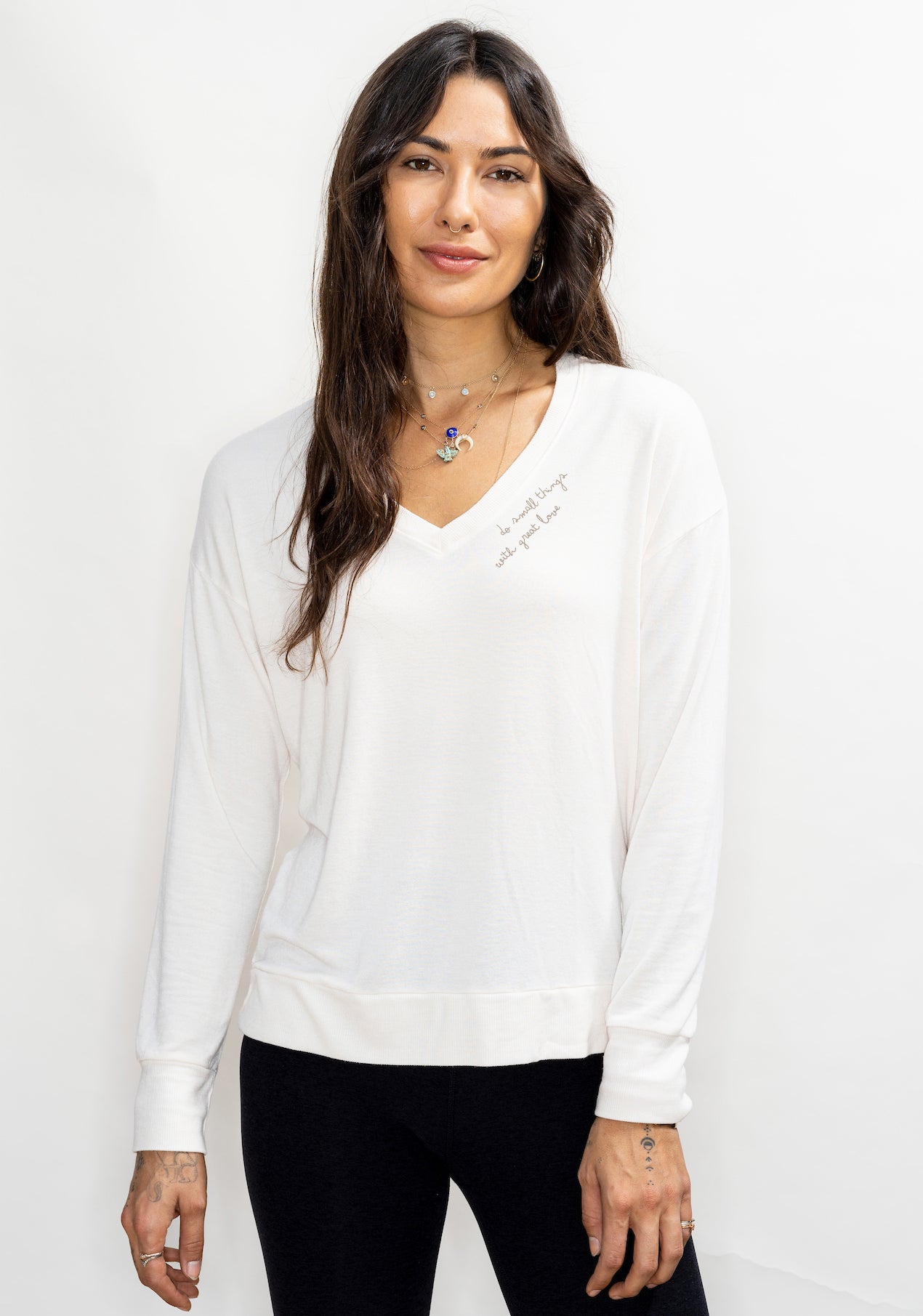 'Do Small Things With Great Love' Ultra-Soft V-Neck Pullover - Cream
$84.00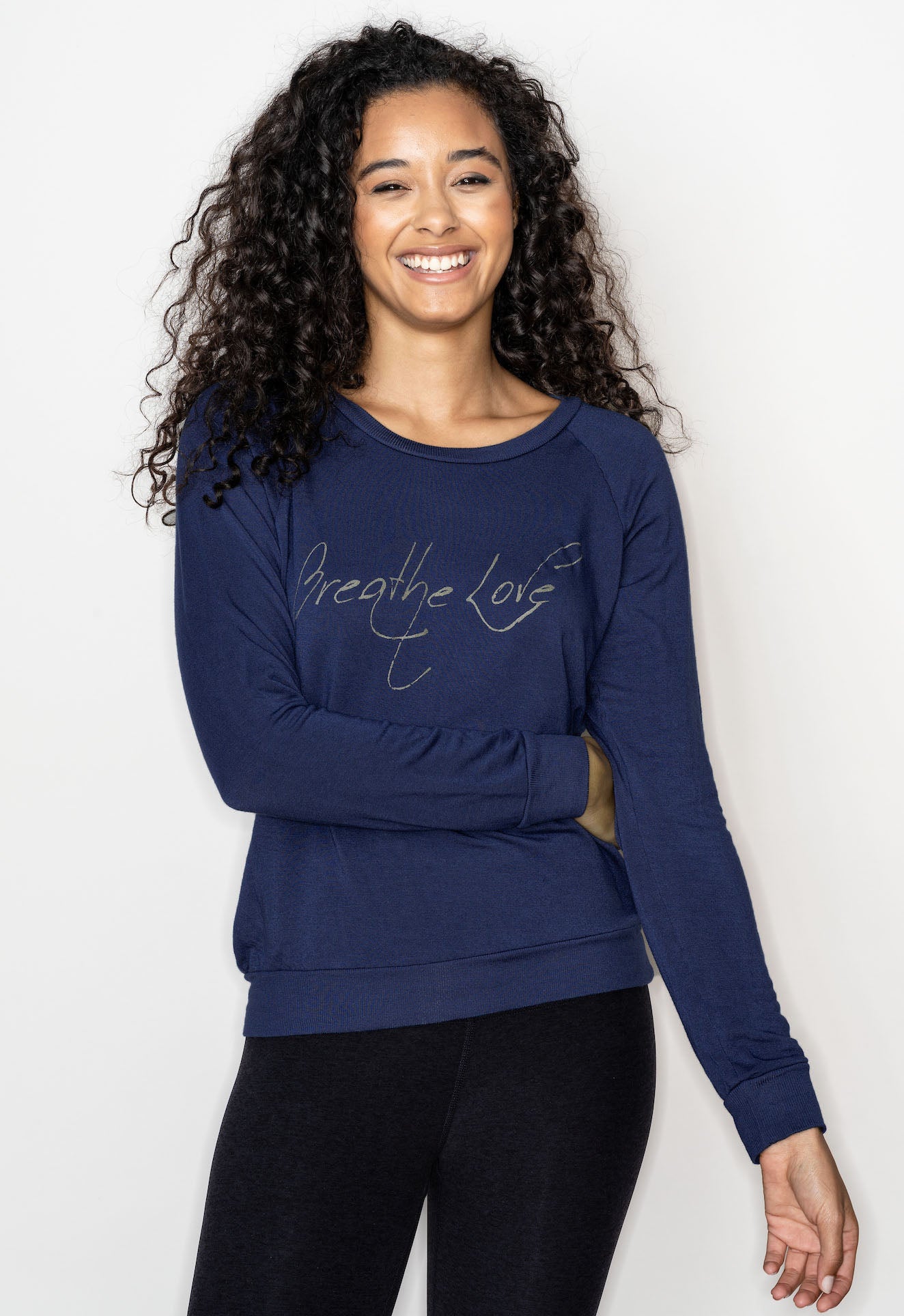 'Breathe Love' Ultra-Soft Raglan Pullover - Indigo Blue
$84.00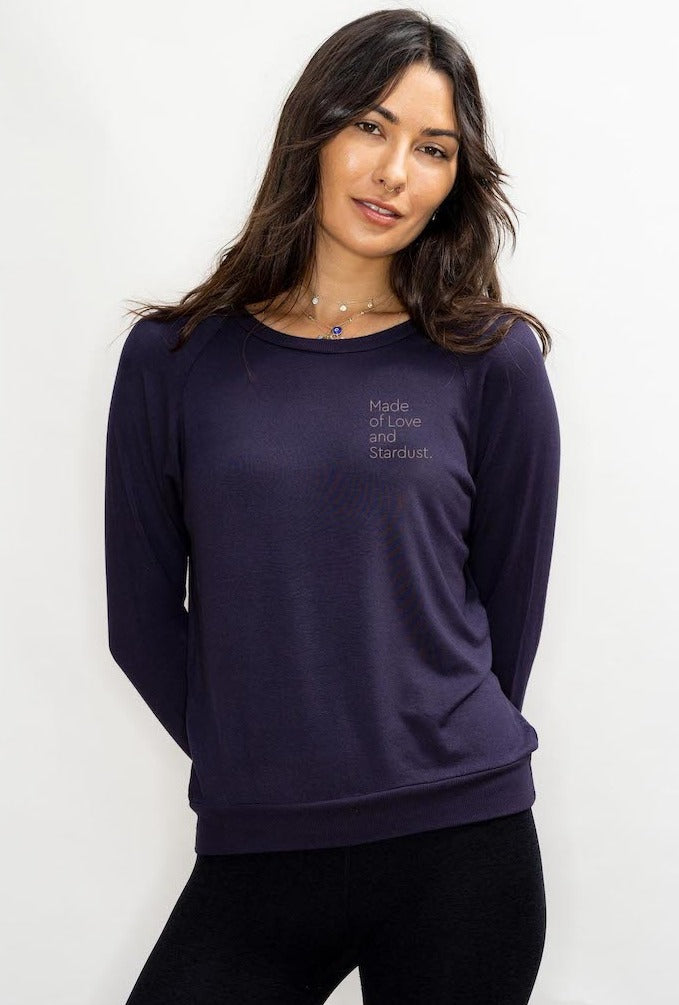 'Made of Love and Stardust' Ultra-Soft Raglan Pullover - Navy Black
$84.00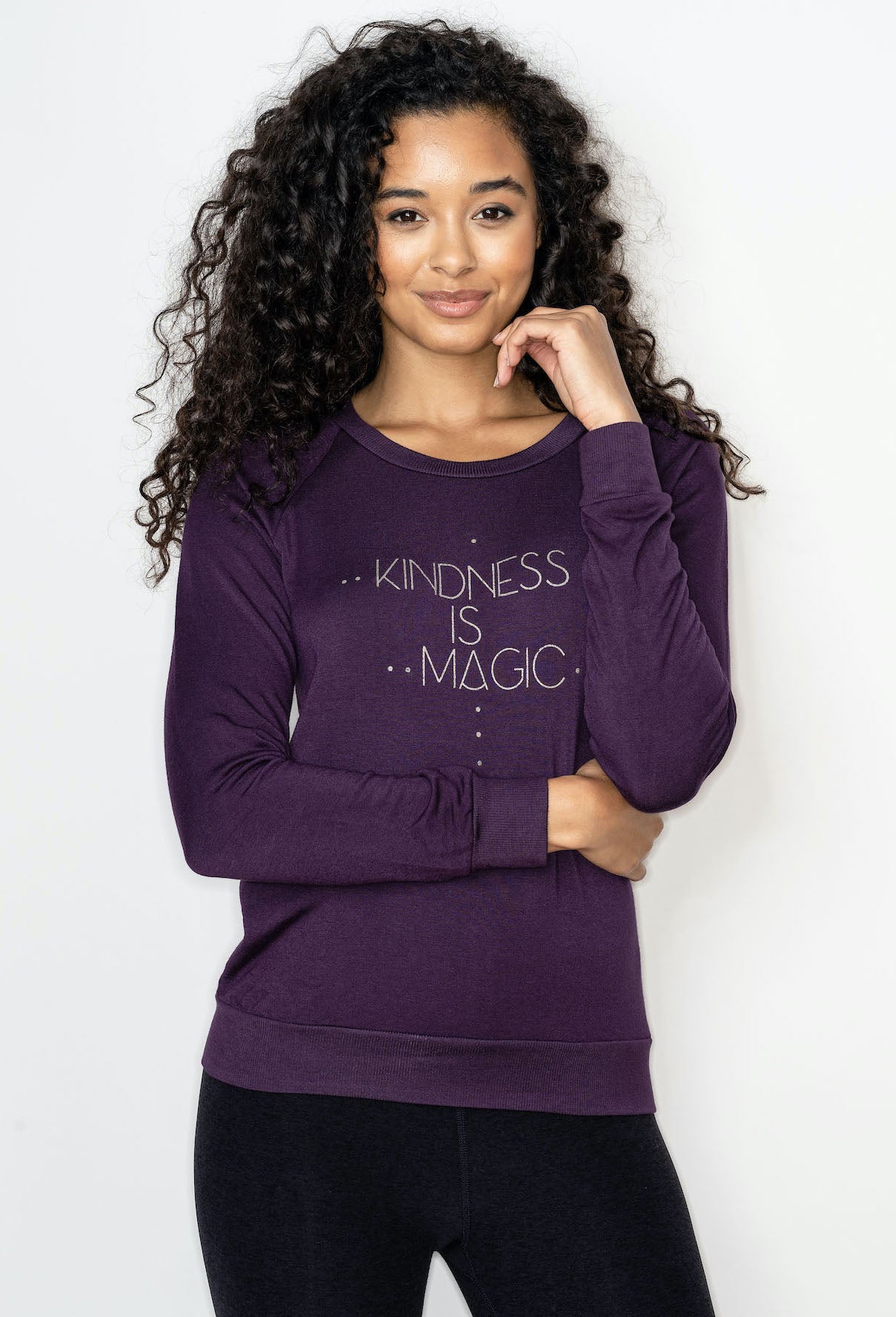 'Kindness is Magic' Ultra-Soft Raglan Pullover - Merlot
$84.00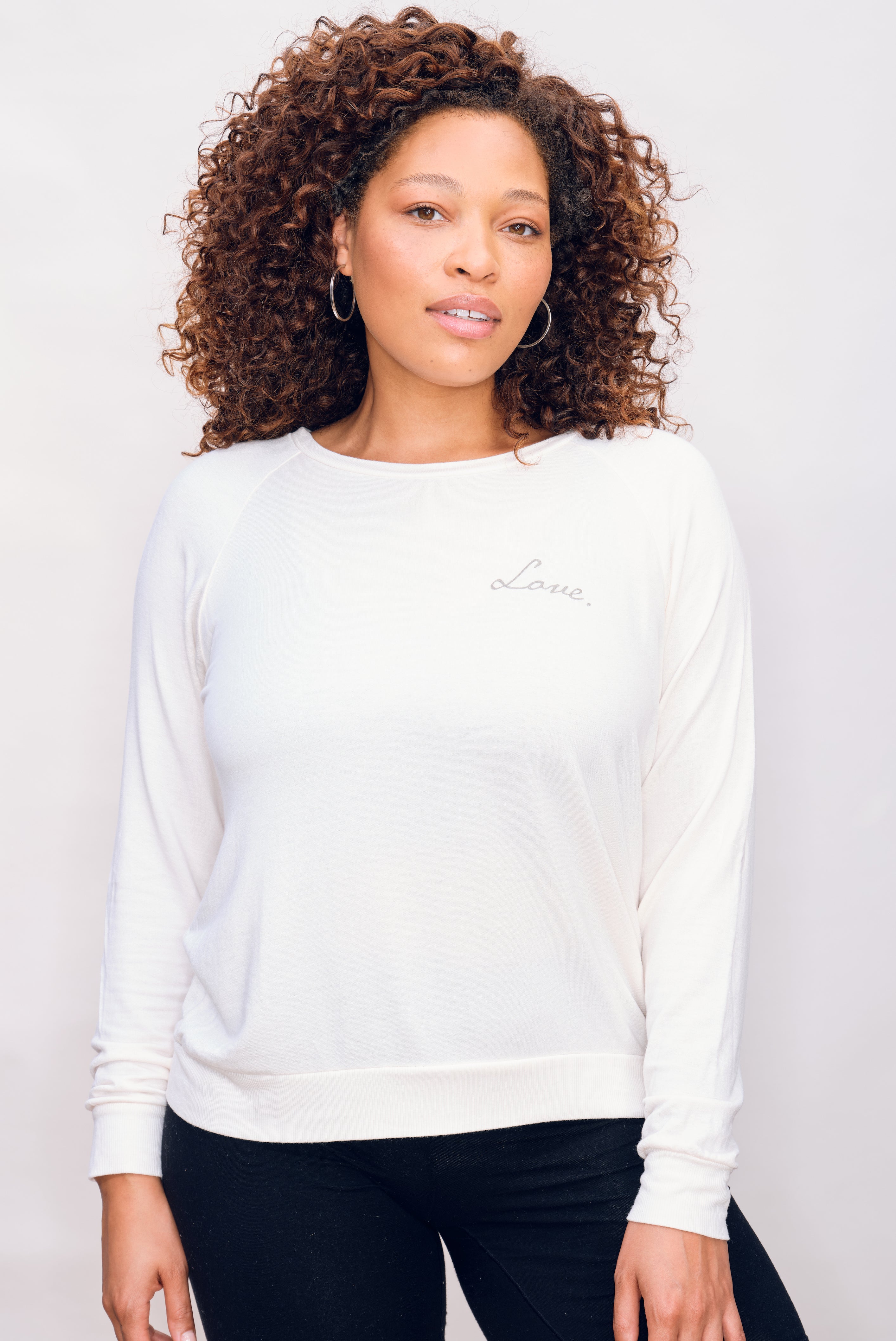 'Love' Ultra Soft Raglan - Cream
$84.00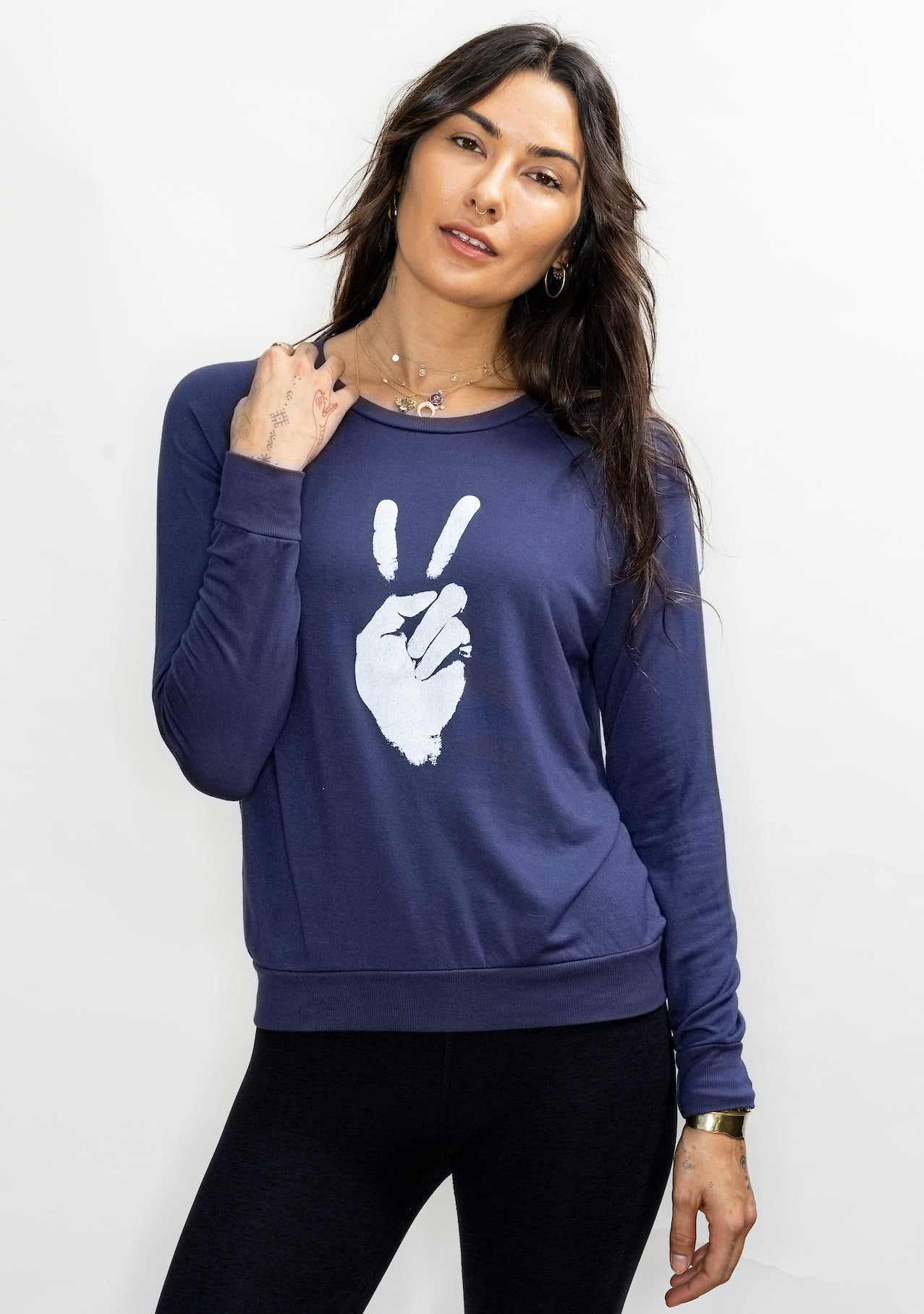 'Peace Sign' Ultra-Soft Raglan Pullover - Spellbound Blue
$84.00