'Love Mother Earth' V Neck Tee - Natural
PLEASE ALLOW 2 WEEKS FOR DELIVERY ~ THANK YOU!!
Overview: MYSTIC MAMMA x BE LOVE have joined in collaboration to create the LOVE MOTHER EARTH - GIVE BACK CAMPAIGN.
Color: Natural

Together we will be DONATING ALL of PROFITS from LOVE MOTHER EARTH merchandise to AMAZON FRONTLINES, an international group of human rights lawyers and environmental activists working with indigenous peoples to defend their rights to land, life and cultural survival as original caretakers of the Amazon Rainforest.

Our LOVE MOTHER EARTH collection is 100% organic, silk screened by hand, sustainable and ethically made - in Los Angeles California. 

LOVE MOTHER EARTH was designed with the intention to remind us of our sacred relationship with Mother Earth - and our need to return to Her the Love that She unconditionally gives to us. We are all children of the Earth.
Fabric: Sustainable - 50% Organic Cotton, 50% Hemp.

Fit: The LME V-neck tee is a perfect flattering fit. Model is 5'6 and wearing size small.

Feel: Soft & Lovely

Silk screened by hand.
MADE WITH LOVE - IN LOS ANGELES CALIFORNIA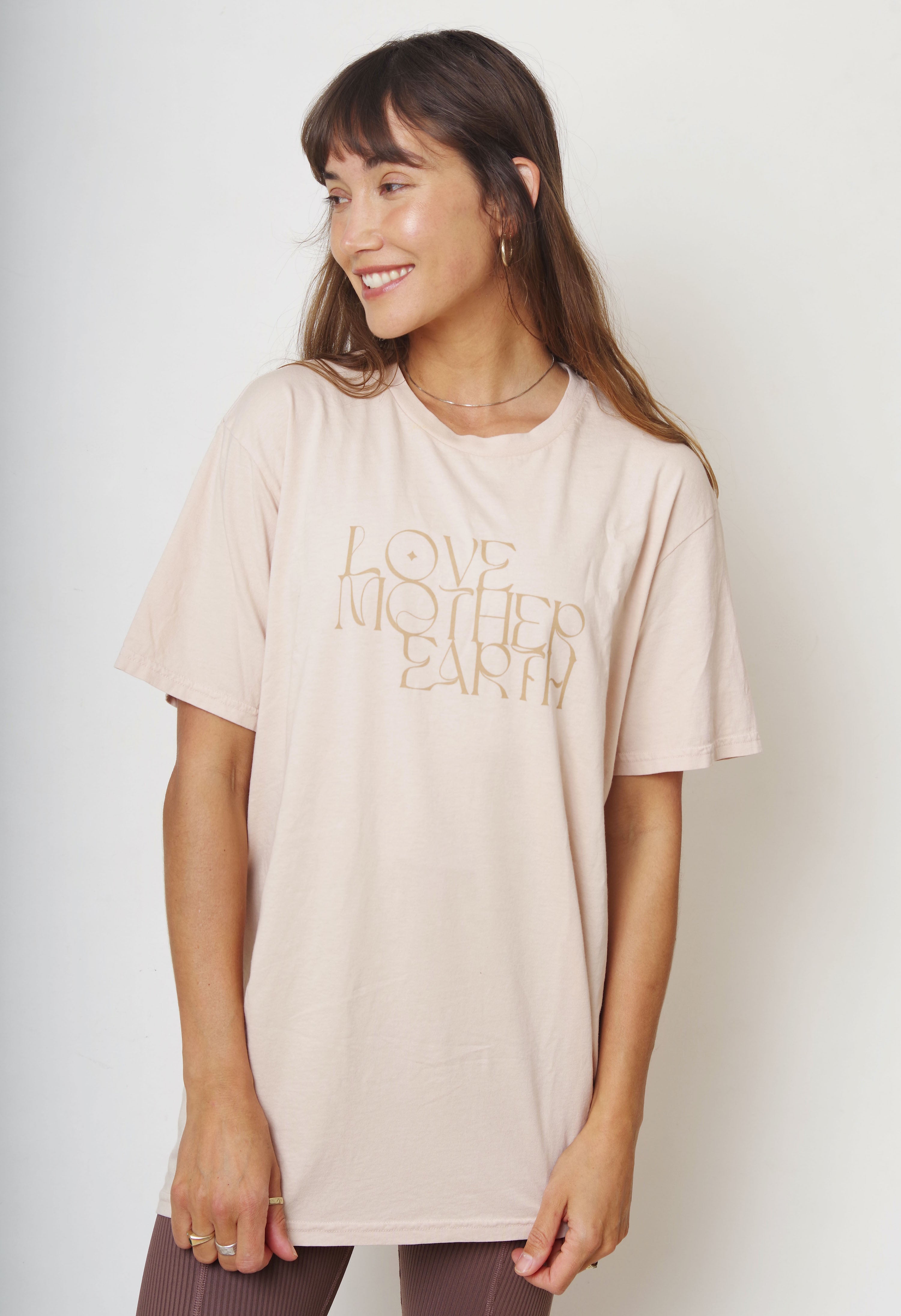 'Love Mother Earth' Boyfriend/Girlfriend T-Shirt - Blush
$44.00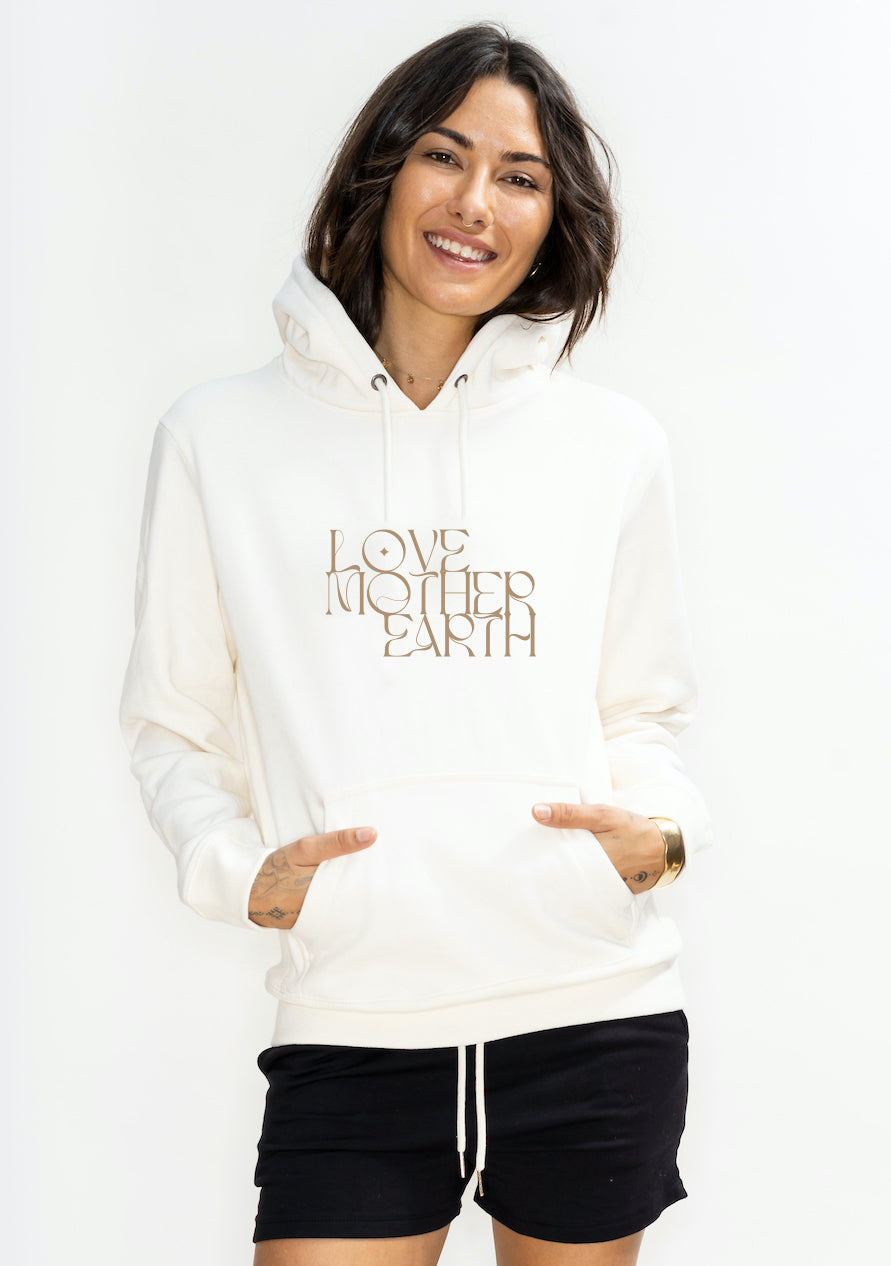 'Love Mother Earth' Boyfriend/Girlfriend Hoodie Sweatshirt - Cream
$78.00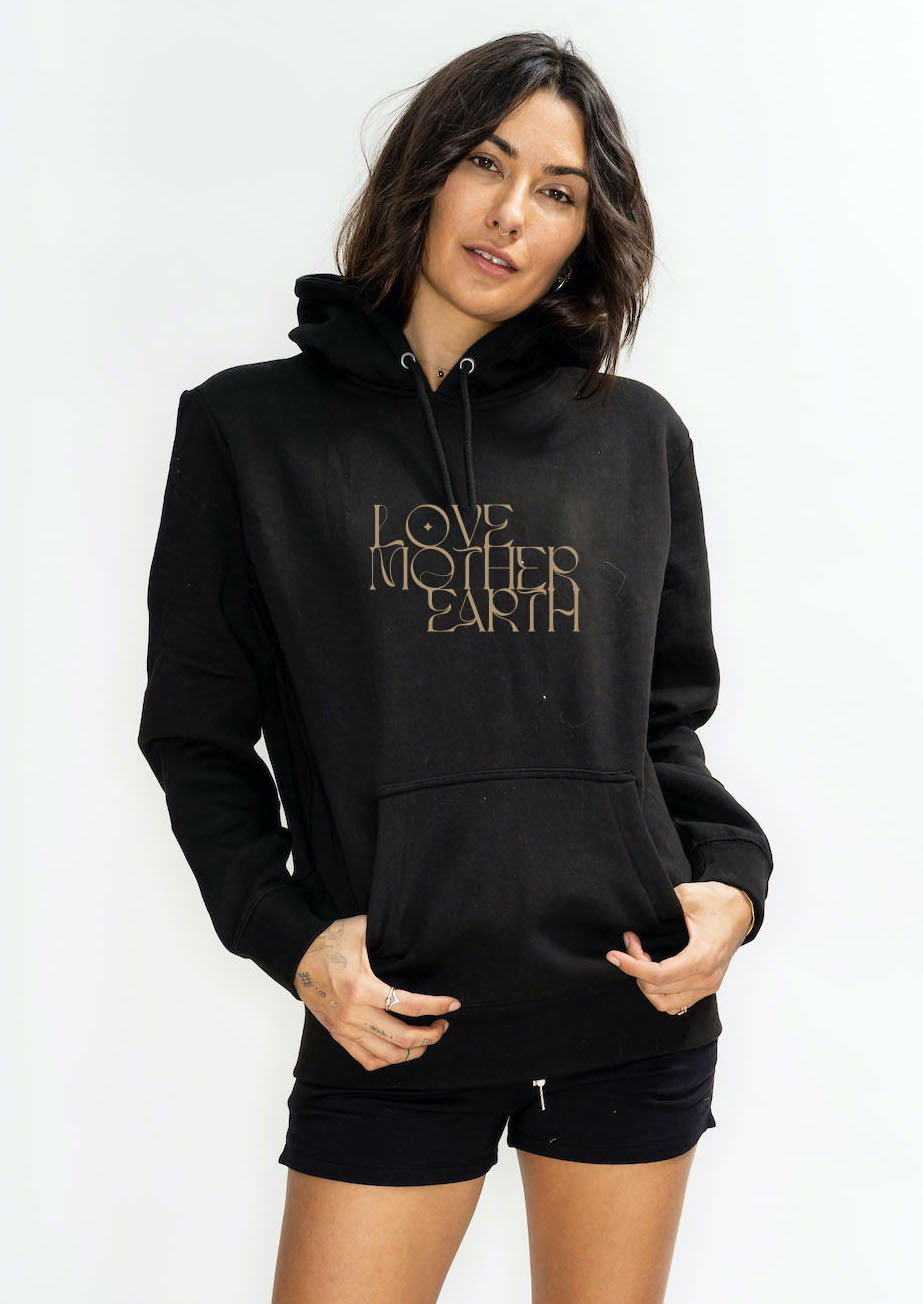 'Love Mother Earth' Boyfriend/Girlfriend Hoodie Sweatshirt - Black
$78.00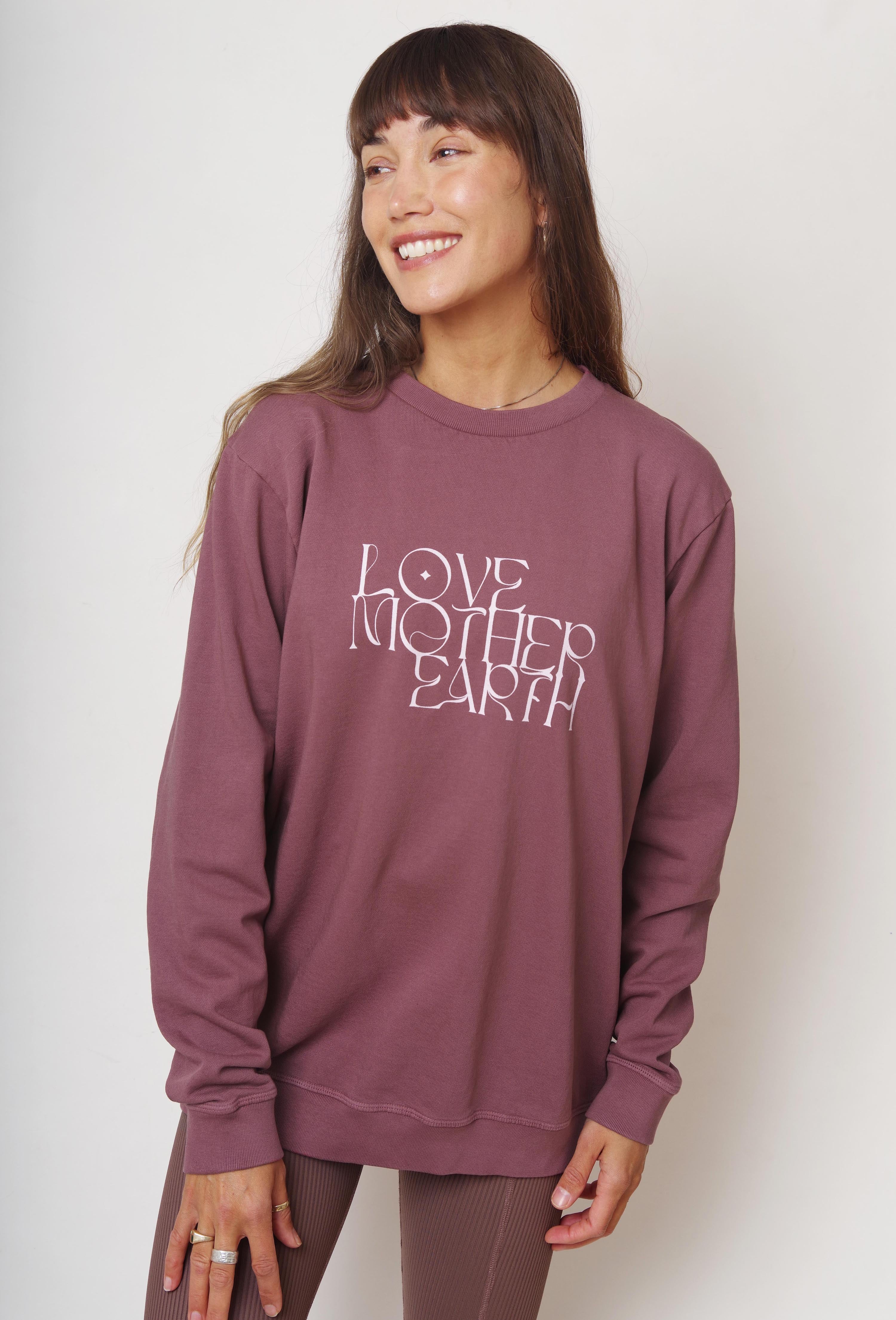 'Love Mother Earth' Boyfriend/Girlfriend Sweatshirt - Mauve
$58.00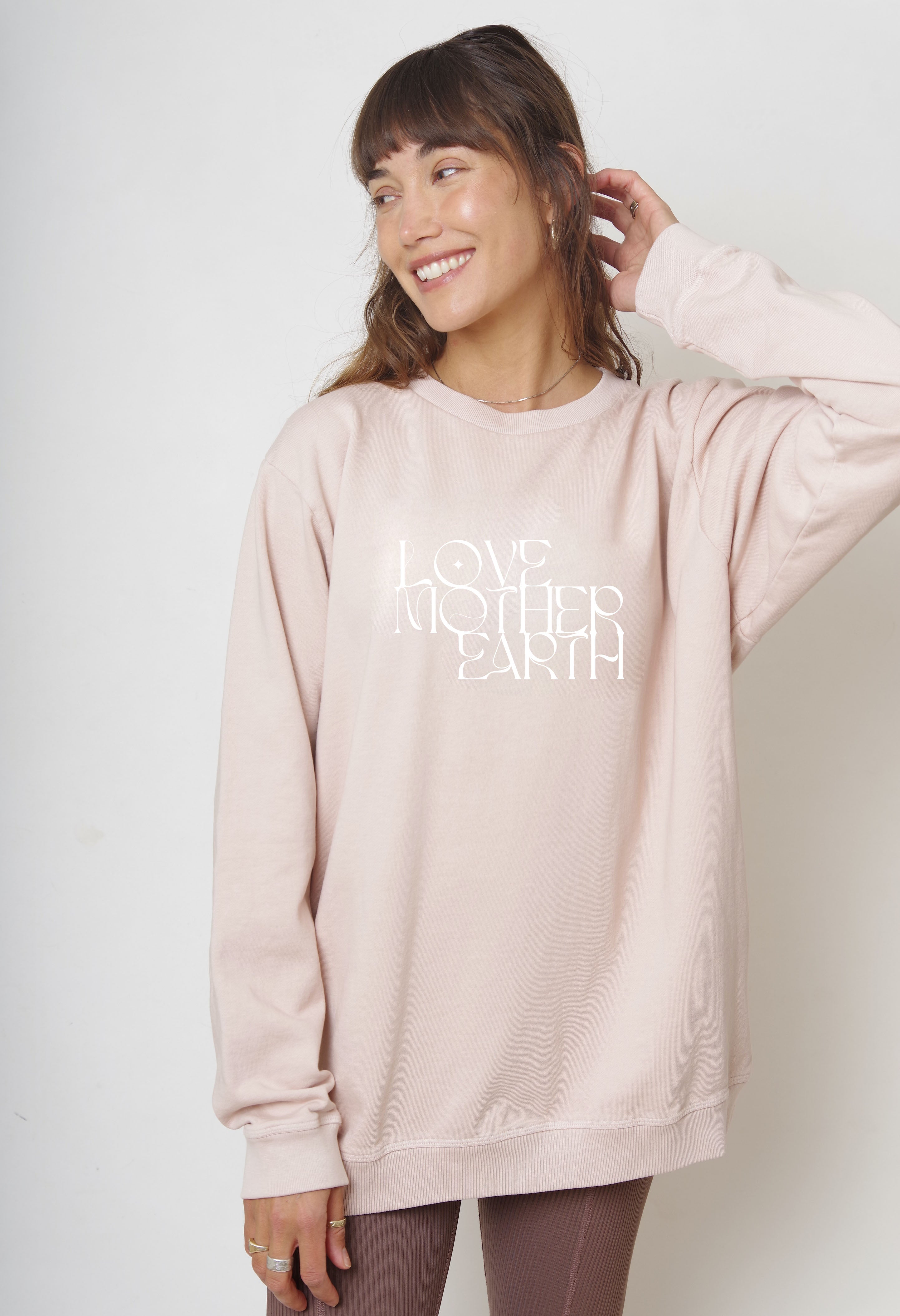 'Love Mother Earth' Boyfriend/Girlfriend Sweatshirt - Blush
$58.00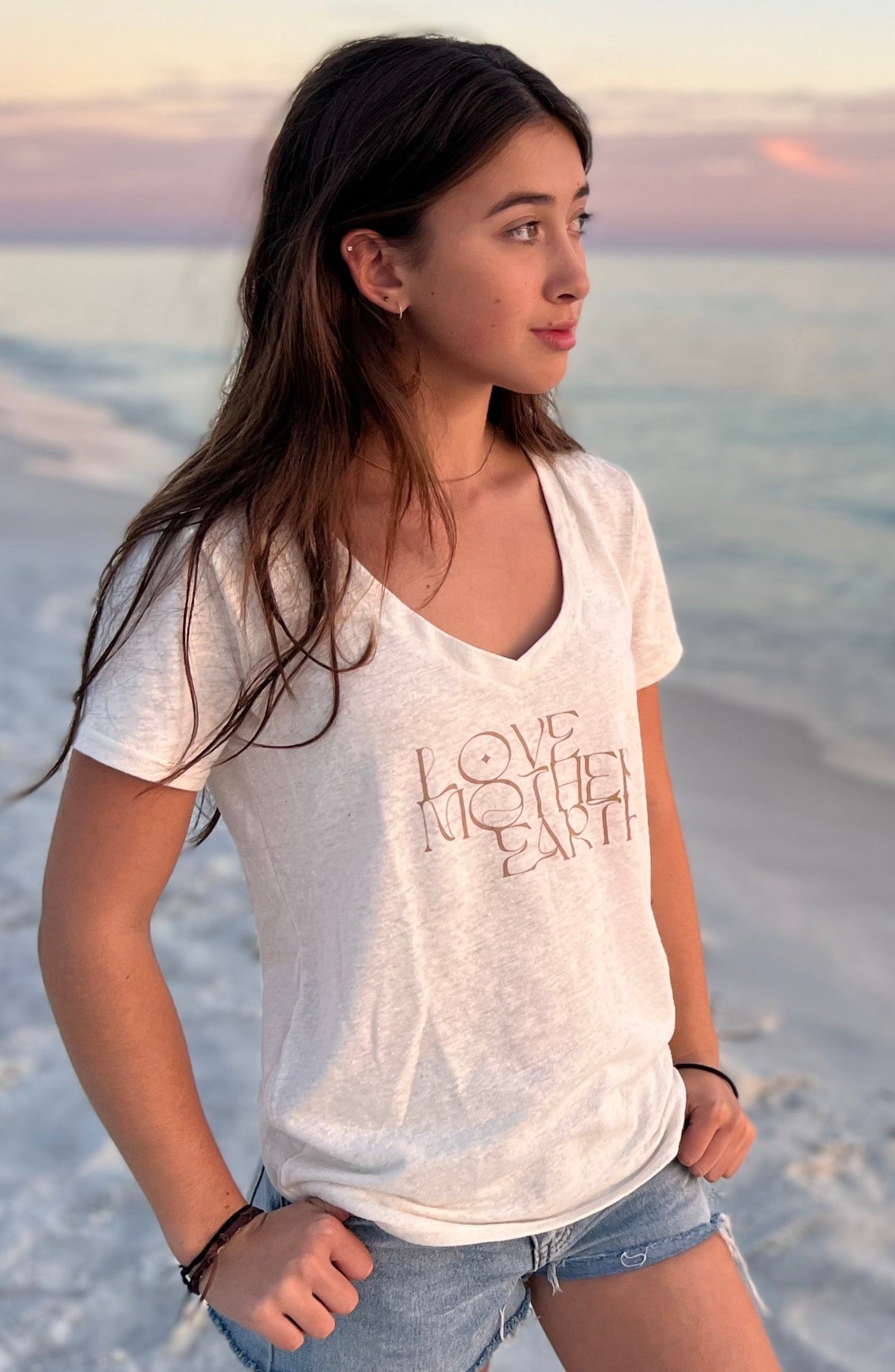 'Love Mother Earth' V Neck Tee - Natural
$38.00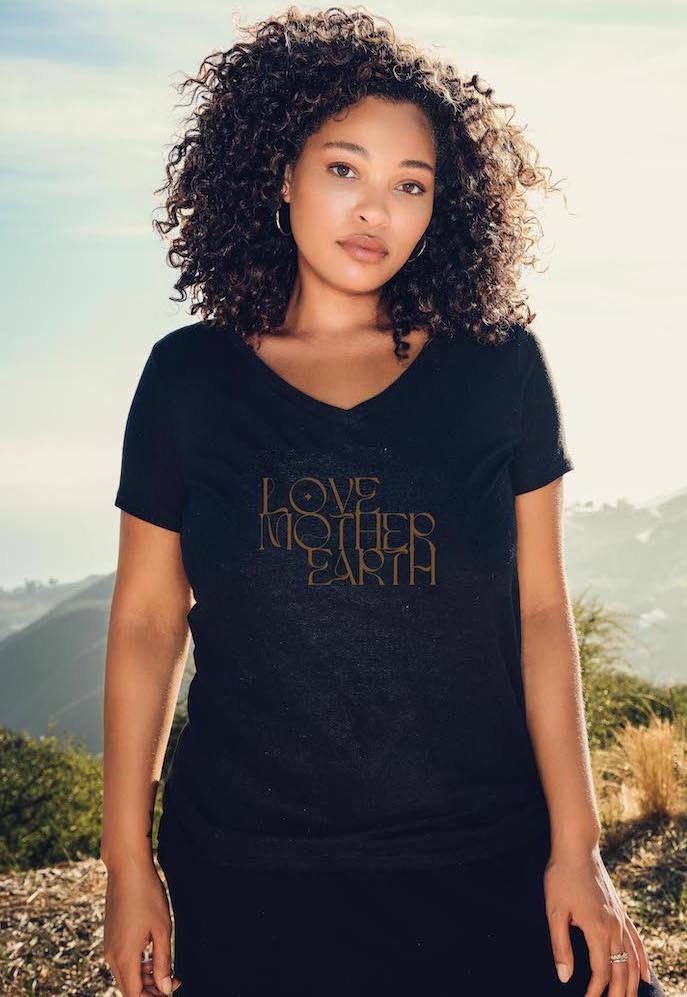 'Love Mother Earth' V Neck Tee - Black
$38.00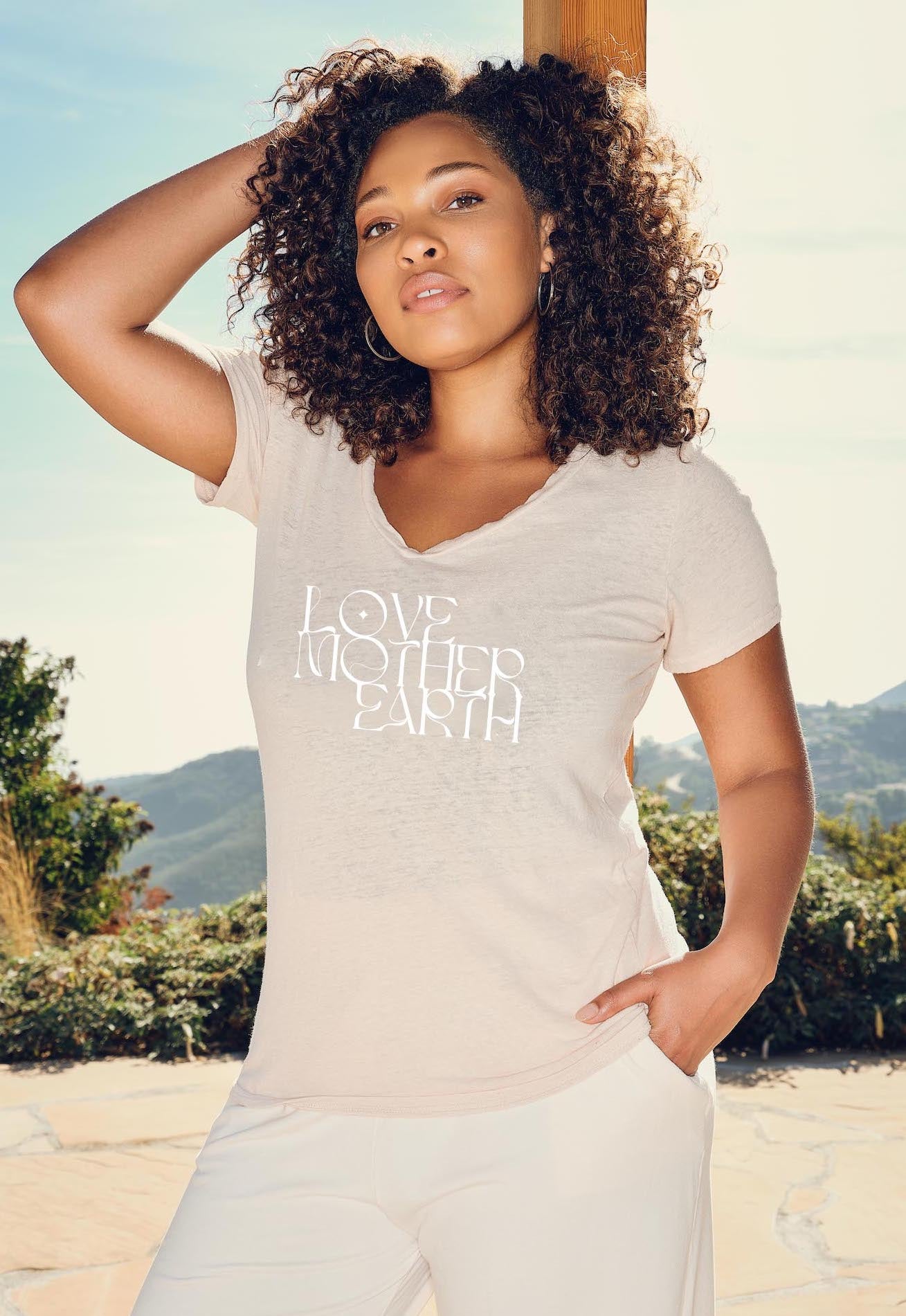 'Love Mother Earth' V Neck Tee - Blush
$38.00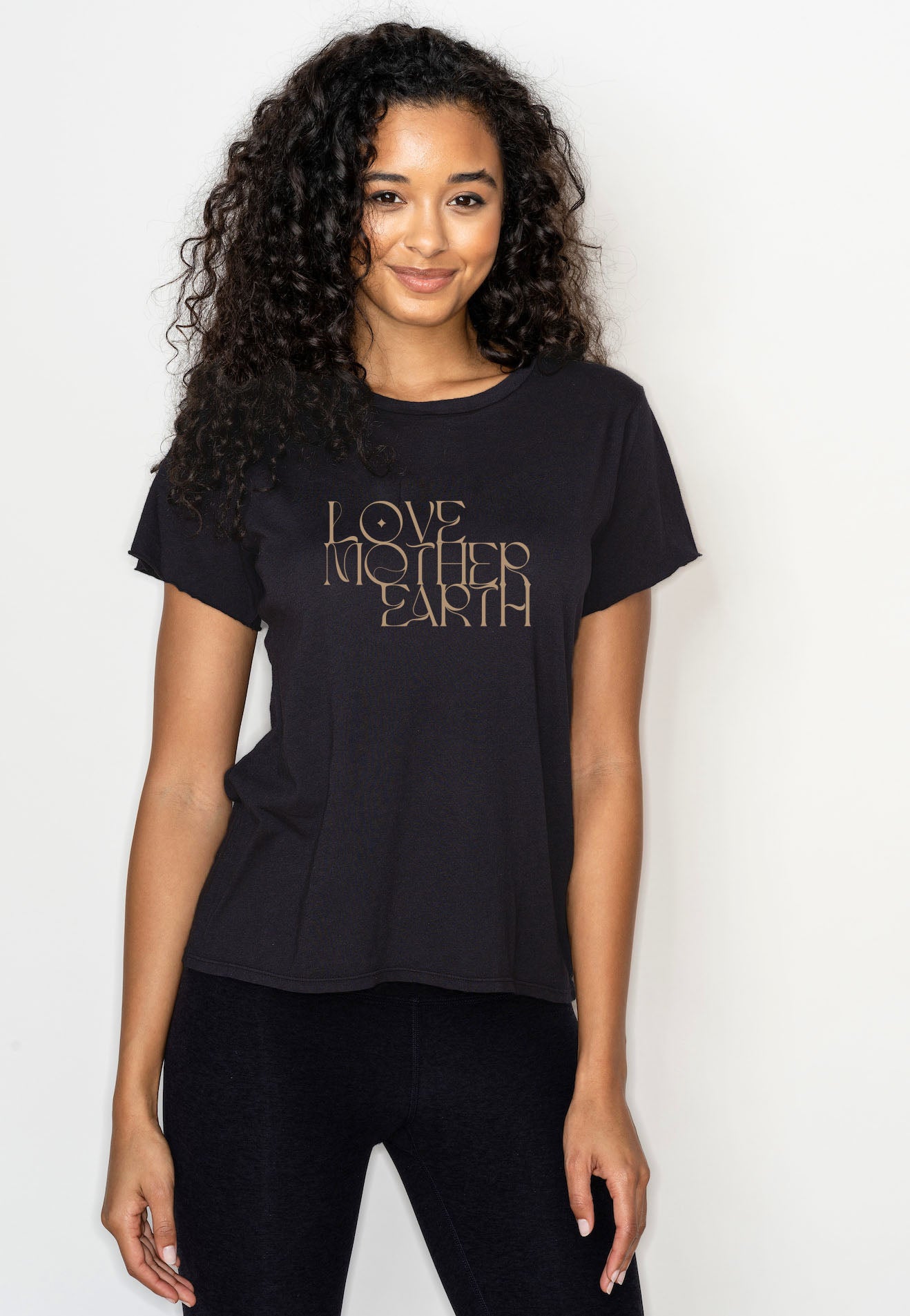 'Love Mother Earth' Perfect Tee - Black
$42.00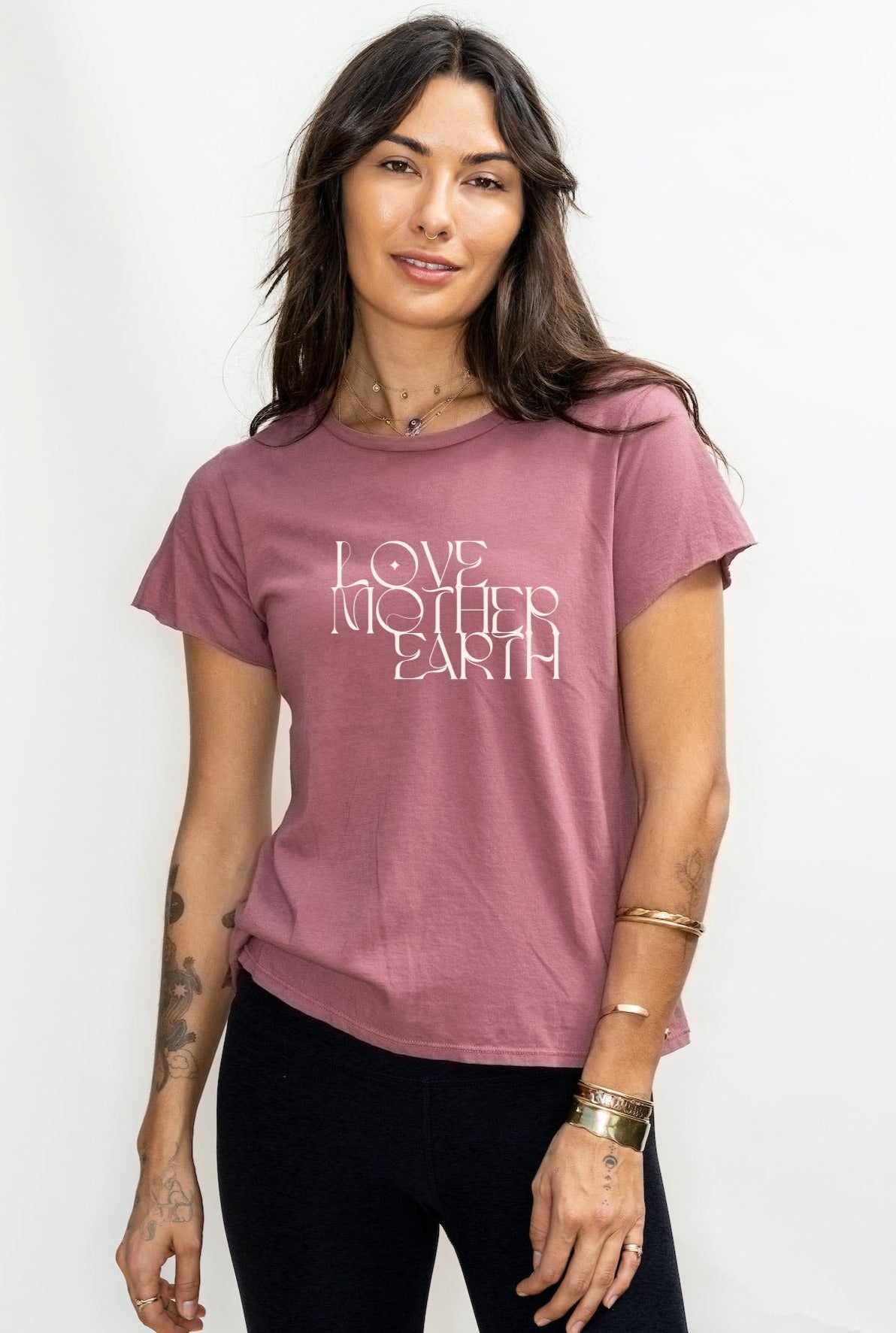 'Love Mother Earth' Perfect Tee - Mauve
$42.00