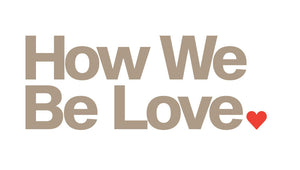 Tonya, please share with us how you Be Love in the world :)
"I BE LOVE by honoring the strength and beauty of my ancestors, by knowing where I stand in place and lineage, and passing down cultural knowledge, strength, resilience, and joy to the next generation.
I BE LOVE by using arts and wellness for social justice with Grown Women Dance Collective's projects: World class performances that teach and celebrate Black history, community arts and wellness classes, and our Joyful Movement Whole Life scholarship program. Celebrating culture and joy, helping break the cycle of intergenerational poverty, impacting health disparities in Black and Brown communities are all expressions of how we BE LOVE.
 I BE LOVE every moment that I work to create a world where we are all seen, honored, respected, and can thrive."
 Why did you choose the Be Love design you're wearing?
 "I chose the "Love Activist" Black hoodie in honor of young Trayvon Martin and the powerful Black Lives Matter movement. Feeling love ("hopes and prayers") is not enough; to BE LOVE means actually taking action. 
The arc of history "bends towards justice" because of our actions. Every one of us has something that we're good at. If we all use our skills and expertise, even a little bit, to impact systemic problems - that have had over 400 years of perfecting harm - we can shift the axis of this world. 
I use what I'm good at: Arts and Wellness. But we can all DO something: March, Vote, Legislate, Educate, Art,  Write, Cut Hair...there are a million powerful ways to BE LOVE. Just pick something and do it. To BE LOVE takes activism and we can all be part of the change."
You can find out more about Tonya @grownwomendancecollective