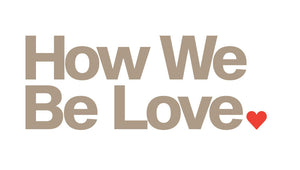 Kori, please share with us how you BE LOVE in the world :)
"I Be Love by rising up for what I love - people and the planet. I think being love means building community and solidarity not just in our own towns and cities, but also with our fellow earthlings around the world. It means caring for something bigger than ourselves and spreading that love to all life we encounter, through art, through music and dance, through mutual aid. I Be Love by taking action in situations of injustice. As a climate activist, I use my art and music to spread awareness about important causes and highlight earth defenders on the frontlines, as well as take nonviolent actions in my community. Sometimes that takes the form of teaching students about the climate crisis and what they can do about it, sometimes it is youth climate marches in the street, other times it is creative expression like street theatre. What all of these actions have in common is centering myself in Why I do what I do: to rise up for human rights, justice, and the incredible planet we are lucky enough to call home.  
Love is what brings us all together and catalyses and sustains taking action. For me, taking action for people and planet IS love, because it stems from a deep love for humanity and Mother Earth."
Why did you choose the Be Love design you are wearing?
"I chose the Peace Sign Vintage Tee because it reminds me of the importance of embodying radical love, peace, and non-violence as I take action for a more equitable world. While we work to end global injustice, we also have to imagine, what does the new world look like? What is the beautiful, safe future we want to  to create? When we root every action in that peaceful strength, love wins."
You can find out more about Kori @korimalia_ and www.beetreeandsea.com