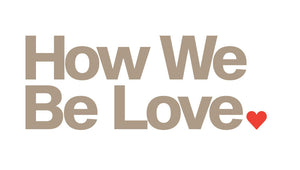 Sabra, please share with us how you Be Love in the world :)
"I am a black woman, an immigrant, a mother and an artist. With my lived experience of the power of the Arts, I try to disrupt, transform and radically reimagine our carceral system. For 15 years I've been bringing arts programming into prisons, where I have seen the barriers of race and gang affiliation crumble through play and creativity, where each of us is able to see the other as human first. Through developing rigorous curricula and centering the work and those most impacted, we have been able to fight the crushing dehumanization of prison and the trauma it causes, through creating a space of agape love behind bars. I have had the privilege of being educated about real love and humanity through partnering with people who have the courage to self-reflect, be accountable and transform their lives, even in the worst circumstances imaginable. I am in awe of them and feel unending gratitude for this experience."
 Why did you choose the Be Love design you're wearing?
I believe that in the historic times we are living in, love needs to be radical to be strong enough to give us tools to self-reflect, and the resilience to never give up in the face of hopelessness. We also need radical self-love to ensure we center our humanity and don't burn out in the fight for equity and justice. I also like that the top is black to uplift the fight to end racism.
I intend to wear it inside prison to remind me and our inside partners that we stand for RADICAL LOVE!
You can find out more about Sabra @sabrawilliamsacts and www.creativeacts.us